"A Premier Landscaping Company In Santa Barbara That Will Transform and Beautify Your Outdoor Environment!"
"Call us now for professional care and services for all of your landscape needs!"
(805) 453-9551
Business License #71675
Workers Compensation
15 years of experience
$1,000,000 Liability Insurance
$10,000 Surety Bond
US Marine Corps Veteran
SBCC student
Dos Pueblos HS Graduate
We've contracted with several landscaping companies over the years. In each case, they start out strong and then fade out as the attention to detail fades and the responsiveness drops. Jorge and his crew have been different. After more than a year, Jorge's crew still consistently attends to the details that are important to us.
Moreover, Jorge is responsive when there are issues, such as irrigation problems, that need immediate attention.
In short, they are professional and we have been very happy with them.
I am a new (and extremely happy) customer with SB Evolution Landscape. Jorge is great to work with and his crew is amazing! Jorge was quick to respond to my request for a clean up project estimate and interest in on-going maintenance work. Jorge came out for an estimate over the weekend and we were able to schedule and complete the work within two weeks. He was right on target with his estimate and the work was completed beyond our satisfaction. I'm so happy I chose SB Evolution Landscape, we're happy with the project they completed and are now looking forward to seeing them bi-weekly for on going maintenance. Thanks!
Jorge and his crew, SBEvolution Landscapes, are absolutely fantastic! They turned my ugly front yard into a beautiful area which all my neighbors have commented about how gorgeous it is. It was a pleasure working with Jorge and his crew, they know what they are doing, they show up on time, they work with your ideas and really care about what they are creating.
I recommend SBEvolution Landscaping to everyone who wants their landscape to be done right! They truly are the best in town. Thanks again Jorge for the yard I've always wanted!
Higher Quality Service, Professionalism, Reliability, and Responsiveness than your Gardener, Guaranteed!
Meet SB Evolution Landscape: a kind, professional and hard-working landscape team who are passionate about landscaping. SB Evolution Landscape is Santa Barbara's leading provider of superior landscaping services to keep your lawn and garden areas looking great all year around!
Our team of skilled and friendly professionals truly understand landscaping down to the smallest (and most vital!) details. Whether simply keeping your lawn looking great for maximum curb appeal, or maintaining your plants and bushes… or even installing complete landscape overhaul… SB Evolution Landscape has you covered.
We pride ourselves in giving you the peace of mind that we will always answer your calls and emails, return and fix any issues, consistently maintain your landscape on a permanent schedule, respond to emergencies, and best of all create the landscape of your dreams.
"We guarantee your money back if we do not improve your landscape in 3 months. We will take before and after pictures to prove it."
Receive 50% off on your first maintenance service visit, when joining our Weekly or Biweekly Maintenance Program! Join our dream team now!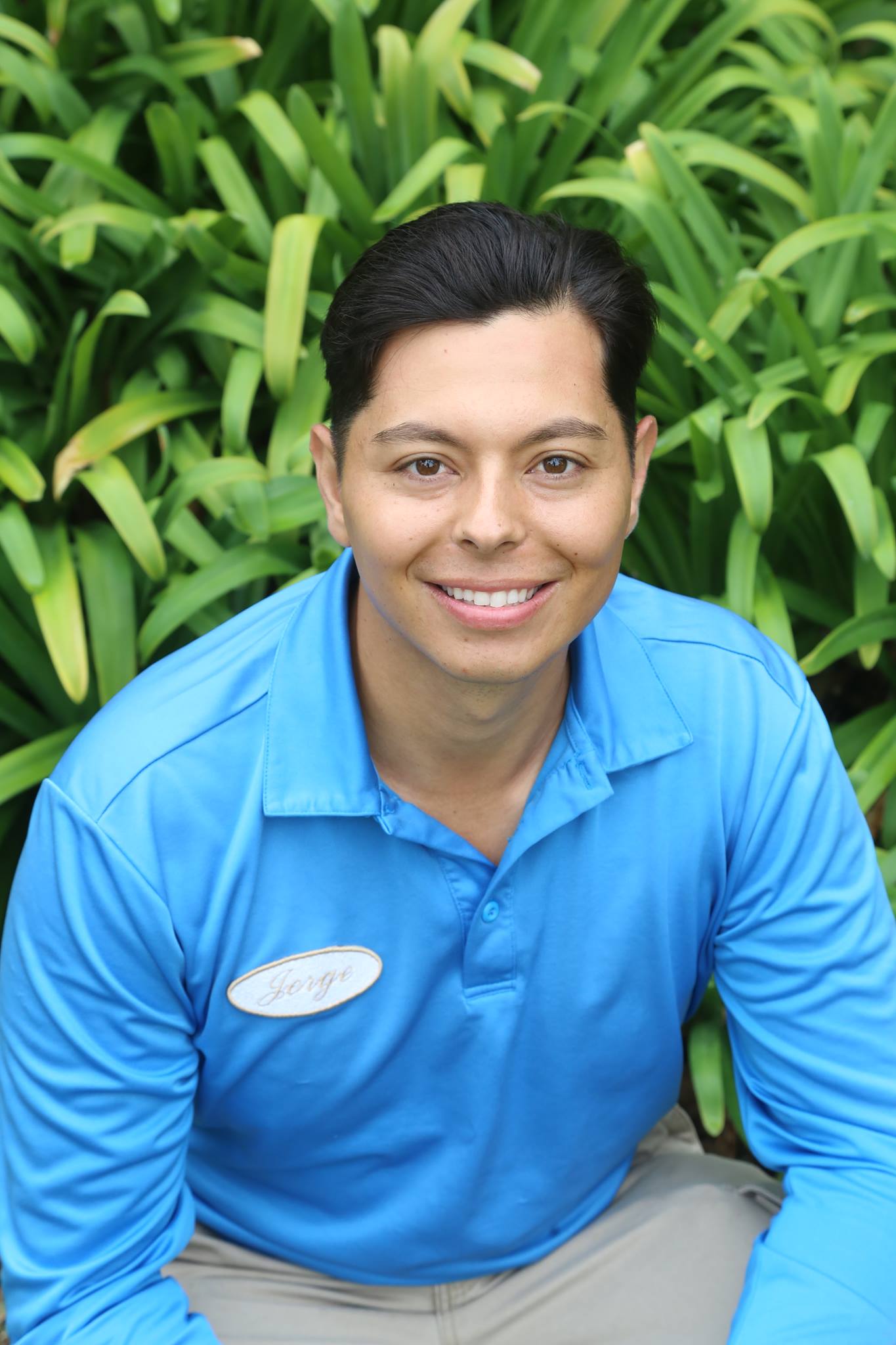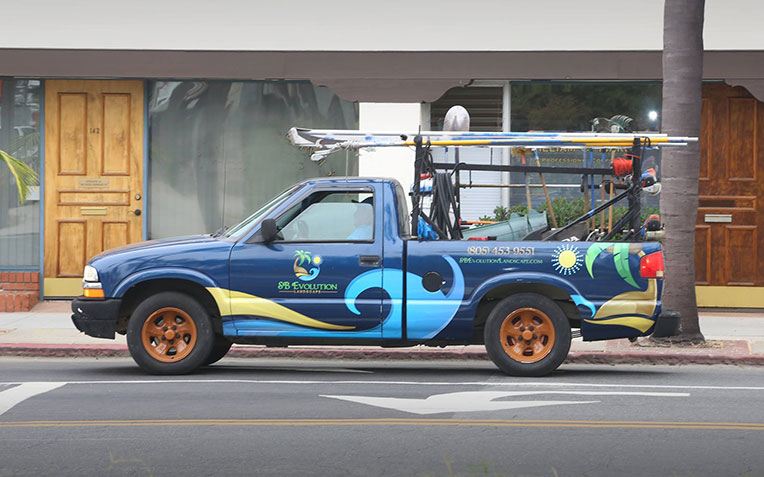 I was very impressed with the prompt, professional service from this company. Jorge showed up to go over the tree trimming project, made helpful suggestions and answered all my questions. The team that arrived to do the project was friendly, efficient and cleaned up all the debris spotlessly. I am very pleased with the customer service and high quality of the work of this company. Thank you, SB Evolution Landscape!
Benefits
Research has indicated that a connection to nature can relieve stress and discomfort, leading to a much happier and positive outlook on life. This is why billions of dollars are spent each year on landscaping at hospitals in well-designed gardens intended … to help improve the health of their patients.**
Why spend your weekends mowing the lawn, pulling weeds, and trimming bushes?
Enjoy your beautiful landscape after a long stressful day. Feel relaxed and energized without the hard labor of beautifying it, so you can truly focus on the most important things in your life. Family, friends, and your well being will bring clarity and your ultimate goal of happiness every day. Don't wait any longer to do more of what makes you happy.
There is no obligation, so you are free to sign on and sign off at anytime. The truth is I want to do what is best for your landscape and contribute to my community here in Santa Barbara.
Call me at (805) 453-9551 and let's meet to make your vision a reality!
** Ulrich, Roger S. (2000). "Evidence-Based Garden Design for Improving Health Outcomes." Therapeutic Gardens Conference, University of Minnesota, November.
Our Extensive Services
We offer a wide range of landscaping services to suit your exact needs including…
"FREE landscape assessment at your convenience when you fill out the form below. I will personally come to your property, meet with you, and give you my best advice. Thank you and I look forward meeting with you."
"P.S. You will also receive a FREE report, "Warning, 5 things you need to know before hiring landscape companies or gardeners in Santa Barbara!" Don't make the mistakes many of our clients have made in the past. Save yourself thousands of dollars, reduced water cost, and your valuable time. Contact us now!
– Jorge Cortez SB Evolution Landscape Owner
"Detail-oriented landscape maintenance. Glamorizing your outdoors!"
Why Not Contact Us Today To Get Your
FREE

Complimentary Quote?

We'd love to hear from you and your own landscaping needs. To get a free quote, simply fill out the form below and we'll provide you with our most ideal landscaping or maintenance solutions…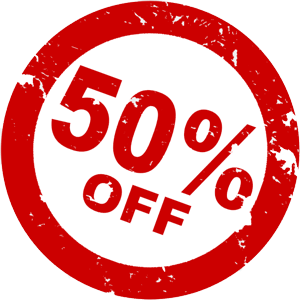 Special! 50% OFF
First Maintenance service only, When joining our Weekly or Biweekly Maintenance Program

We are ready to provide our landscaping services to you NOW! Call us at (805) 453-9551