Residential and Commercial
The "Drive-up Appeal" Experts. We provide Landscape Maintenance, Irrigation and Installation Services to Improve your Life.
Additional services such as:

Cleanups, Gravel/Mulch/Bark/Decomposed Granite Installation, Hardscaping, Flagstone and Paver Installation, Patios, Walkways, Retaining Walls, Gutter Cleaning, Pressure Washing, Brush Clearing, Weed Abatement, Waste & Junk Removal and Fire Prevention.
Call or text us for professional care and services for all of your landscape needs!
Schedule your Free Consultation Now.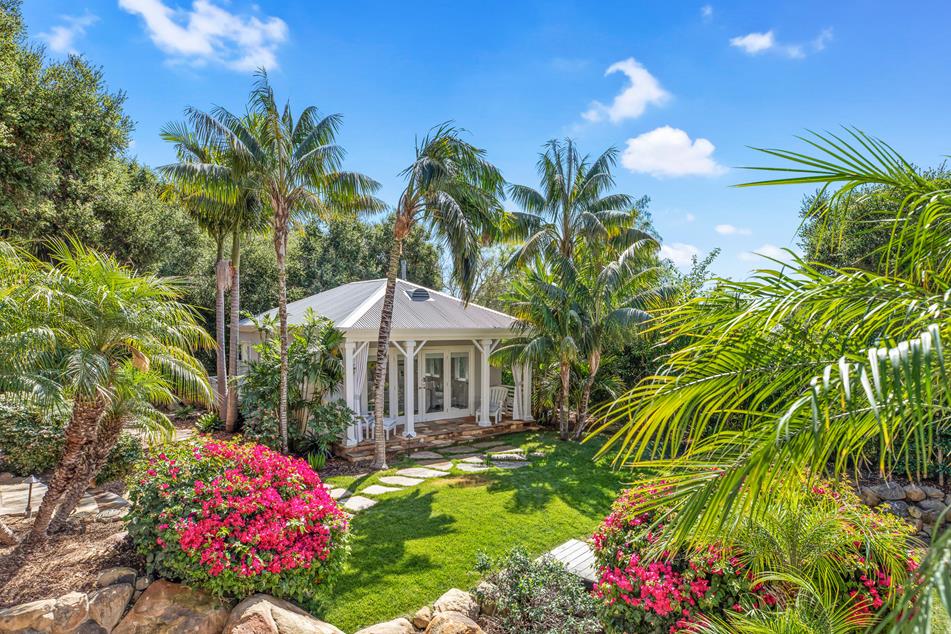 Most Trusted Landscaping Company in Santa Barbara
There are 2 reasons most clients contact us:to bring drive-up appeal to their home or to replace their current gardener. We take these two reasons to heart. We understand how important your landscape is to you. We are experts on drive-up appeal, water conservation landscaping, seasonal and climate planting, irrigation, and much more.
There are many great landscaping services available in Santa Barbara County, but, unfortunately, over time, many take their clients for granted and their quality of service fades like autumn leaves. This became our mission—to never let you become disappointed in our service or to make you regret hiring SB Evolution Landscape. Client service is our top priority. Our friendly, professional office staff will always return your phone calls and do whatever it takes to satisfy your needs or concerns. Our hard-working, experienced gardeners will care for your landscape with the same pride and attention to detail as if it were their own.
On behalf of my company, thank you for visiting our website and please call us to take advantage of the free, no-obligation estimate. We promise to make this the last time you need to find a new gardener for maintenance or landscaper to give more life to the home you love.
– Jorge Cortez owner of SB Evolution Landscape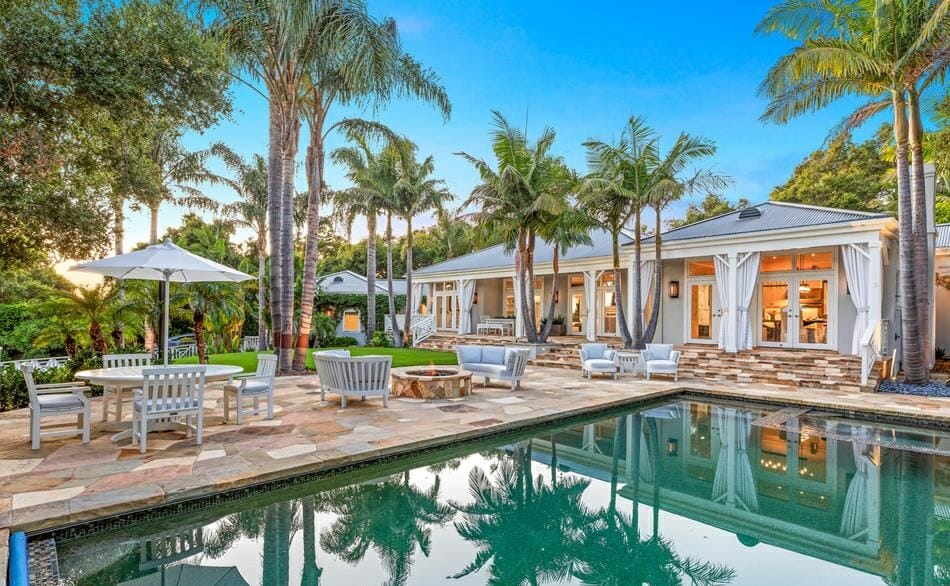 Higher quality service, professionalism, reliability and responsiveness for your needs.
We guarantee 100% money back if we don't improve your landscape in 2 months when you join our maintenance program.
Meet SB Evolution Landscape: a kind, professional and hard-working landscape team who are passionate about landscaping. SB Evolution Landscape is Santa Barbara's leading provider of superior landscaping services to keep your lawn and garden areas looking great all year around!
Our team of skilled and friendly professionals truly understand landscaping down to the smallest (and most vital!) details. Whether simply keeping your lawn looking great for maximum curb appeal, or maintaining your plants and bushes… or even installing complete landscape overhaul… SB Evolution Landscape has you covered.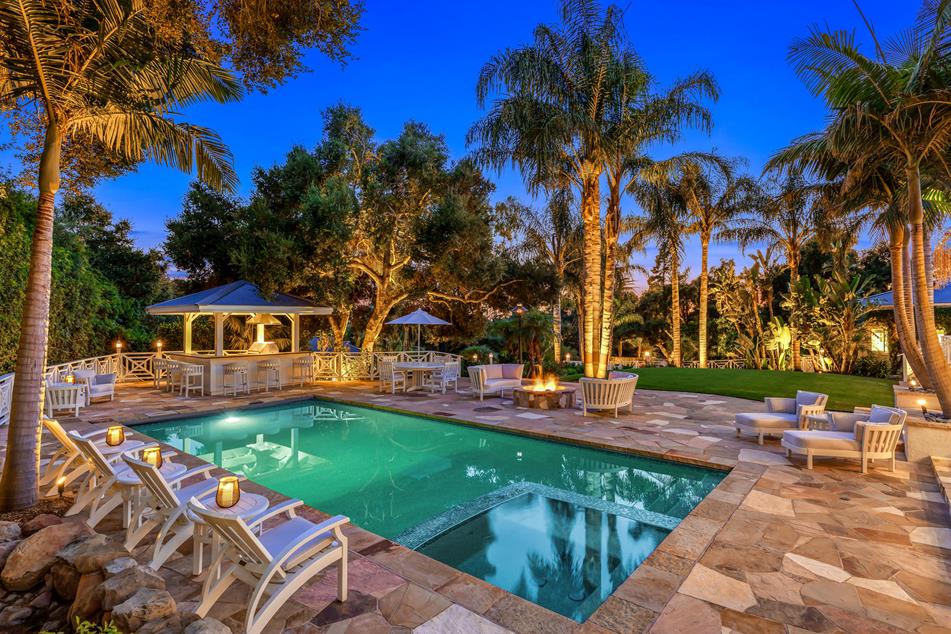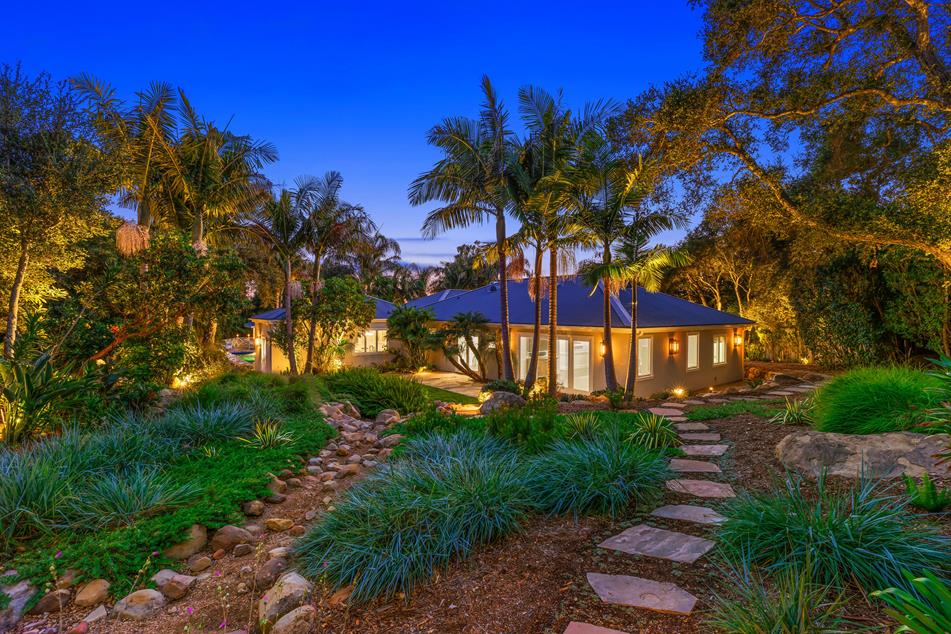 We give you the peace of mind that we will answer your phone calls, emails and text messages.
We will return and fix any issues, consistently maintain your landscape on a permanent schedule, pay for damages caused by us, respond to emergencies and create the landscape of your dreams.
Join our weekly or biweekly maintenance program for a lifetime of client care and benefits. It's time for you to relax. Let us improve your home garden. Call or text us now!
I am so pleased with SB Evolution's services that I am happy to write this review. After 10 years of benign neglect our irrigation was in serious need of repair and upgrading. SB Evolution did a complete inspection (while repairing a few things on the way) and then presented a plan to fix our various problems. We went ahead with their recommendations and are pleased to make the highest recommendation — they are diligent, professional, pleasant and knowledgable. From now on we will have them back every 6 months to re-inspect and make any repairs that are needed. I want to thank all the reviewers who left strong recommendations and gave me the confidence to use SB Evolution. Thank you and Thank the whole SB Evolution Team.

I not only work for RCMI but am also a tenant in one of their apartment complexes, this gives me the opportunity to see multiple properties that Evolution does throughout the week. They have surpassed all expectations we've had. from making the property look better with each week that passes to making it more enjoyable to walk around. I'm looking forward to seeing how the properties will look in the future.

They provide great service. They are always checking in to see if there is something they can do differently or better. We appreciate their attention and follow up.
Houzz

We're very pleased with the work Evolution Landscapes does on our vacation rental property, La Maison Santa Barbara. The crew is punctual and consistently does great work. We received a detailed quote before work started, and have really appreciated the professionalism from the company. They are open to feedback and make great suggestions to keep our outdoor area looking spectacular. You're not going to find a more reasonable and friendly landscape company than this!

Jorge and his team from SB evolution have cared for our yard for over a year now. Jorge is very committed to customer satisfaction, his office team is professional and the landscape crew are hardworking and provide personalized care. SB Evolution has been responsive to all of my needs, whether it be a billing question or an irrigation issue, response time is prompt, needs gets addressed and the job always gets done well. Jorge is very invested in ensuring customers are satisfied and quality work is being done. He runs a great business with good people.

I am a new (and extremely happy) customer with SB Evolution Landscape. Jorge is great to work with and his crew is amazing! Jorge was quick to respond to my request for a clean up project estimate and interest in on-going maintenance work. Jorge came out for an estimate over the weekend and we were able to schedule and complete the work within two weeks. He was right on target with his estimate and the work was completed beyond our satisfaction. I'm so happy I chose SB Evolution Landscape, we're happy with the project they completed and are now looking forward to seeing them bi-weekly for on going maintenance. Thanks!