About Plant Fertilization
Fertilizing is an important step in maintaining the health of our plants and for keeping invasive plants at bay. In order to grow and thrive, plants need essential nutrients typically found in the soil. But sometimes our soils are depleted—whether due to invasive neighboring plants, poor soil quality, or other factors—and are therefore unable to provide plants the nourishment they need. Fertilizers can fill this void. Comprised of varying proportions of the macro nutrients nitrogen, potassium, and phosphorus, as well as other secondary and micro nutrients, they can properly feed your plants to ensure their vitality and survival.
Often overlooked is the need for a pre-emergent fertilization routine, as well. Treatments including fertilizer and herbicide help lay the groundwork for an effective lawn and plant maintenance program throughout the growing season. As this part of plant care is a critical factor in the beauty and upkeep of any landscape, a professional landscape company is probably the best partner in helping you develop a custom plant fertilization process for your yard, from pre-fertilization events through the last application at the end of the season.
Key Benefits
A fertilization program tailored to the needs of particular plants and lawn types takes the guesswork out of determining how and when to treat your landscape. The knowledge and experience that a Santa Barbara landscape professional can bring to the table will help avoid common problems such as burned foliage or ineffective applications. With so many types to choose from, fertilizing is often best left to the services of a landscape company—one which can determine not only the right nutrients for your plants, but other important factors to the health of your lawn and garden, such as application rates, the ideal season and weather in which to fertilize, and in what form to apply them.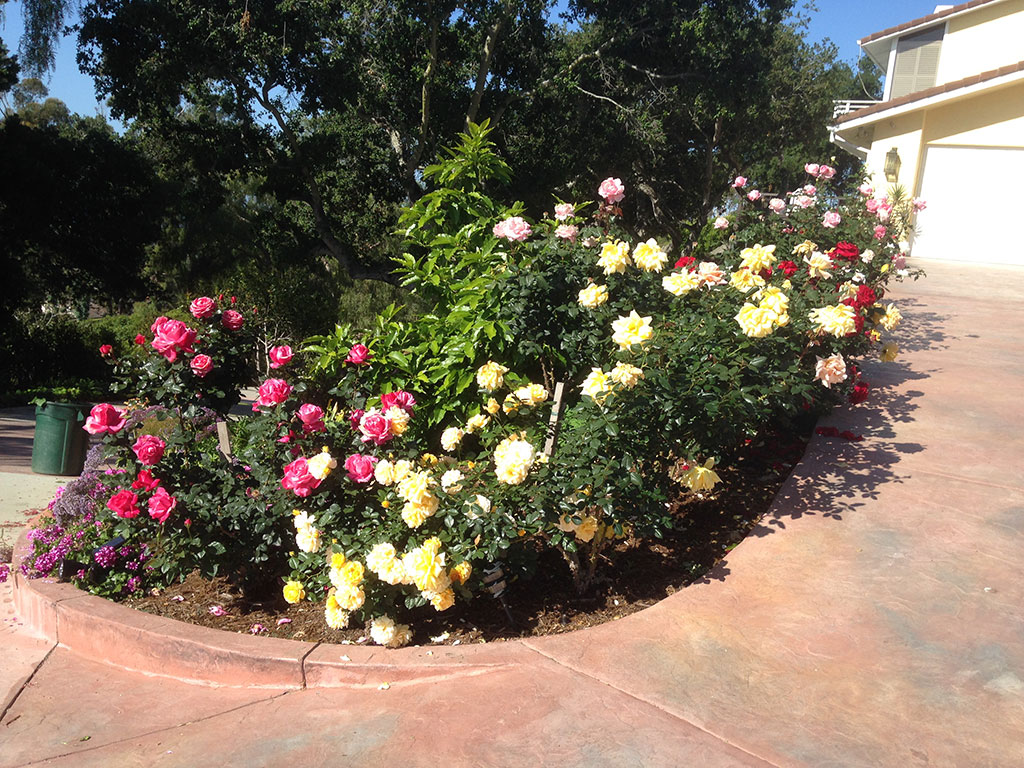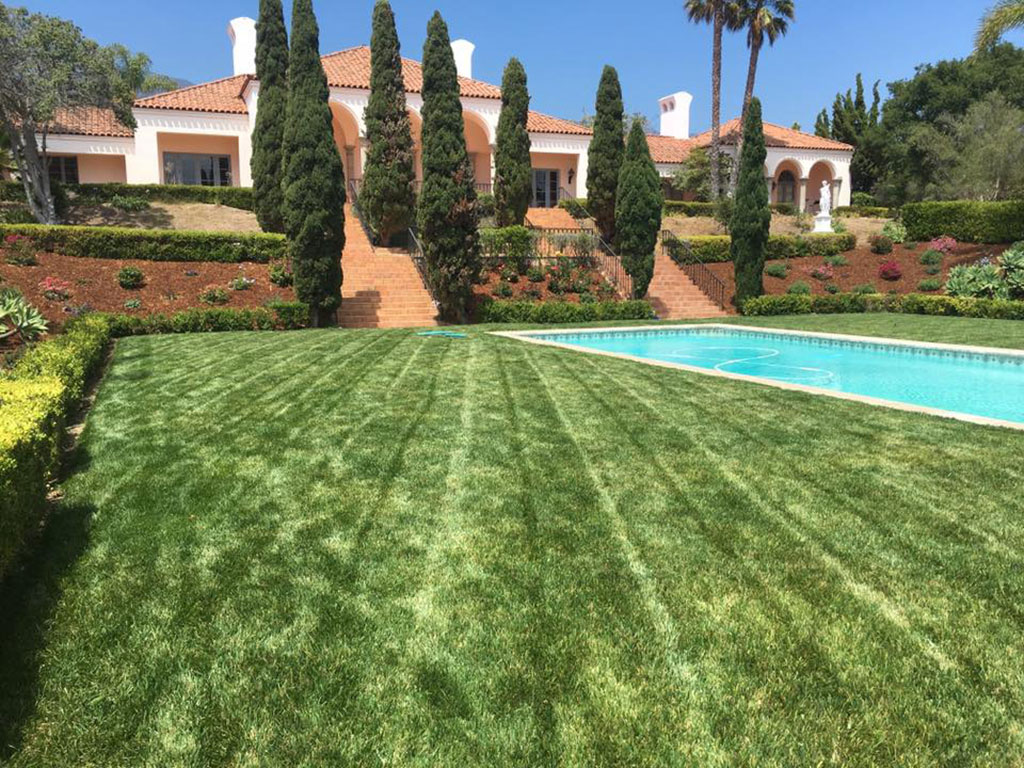 Why Choose Us?
The landscapers of SB Evolution fit the bill when it comes to determining the best course of care for your plants. We have expert knowledge in the proper way to approach fertilization and how to incorporate it into our full line of services for the home or business landscape. Whether it's a one-time application to improve plants that are ailing or part of your routine maintenance and establishing a plant fertilization process for your lawn and garden, we can be your ally in keeping your plants looking their healthiest.
I was very impressed with the prompt, professional service from this company. Jorge showed up to go over the tree trimming project, made helpful suggestions and answered all my questions. The team that arrived to do the project was friendly, efficient and cleaned up all the debris spotlessly. I am very pleased with the customer service and high quality of the work of this company. Thank you, SB Evolution Landscape!
I have used SB evolution landscape for 2 years, since purchase of my first home. I am very pleased with their service, from routine maintenance to clearing an entire hillside and planting a series of hydrangeas in a shady spot for me, as they are my favorite flower. They are very responsive to emails and phone calls and have given me a bouquet of flowers on completion of both bigger projects. Plus, my roses, orange trees, bamboo, callalillies, begonia and all other plants are so much healthier than when I purchased this property. Thank you Evolution!
They came out with their team and did a thorough investigation of what my yards needed. Jorge and his team are knowledgeable, work rapidly and the work is guaranteed.The office staff is quite helpful and can answer questions you may have. Beverly Silver
Get Your
FREE

Complimentary Quote?