This unincorporated suburb of Santa Barbara is just a stone's throw from the city, but feels worlds away. The hilly terrain created by Cieneguitas Creek and More Ranch Fault define the area with geographic and geological differences that set it apart from its neighboring coastal plains. Cool and shady, the distinctions of Hope Ranch make it a perfect setting for a community that enjoys a grand quality of life. And SB Evolution knows how to create the right hardscapes and gardens for its luxury homes.
Architecture and style
Winding roads over and through this undulating land connect single family homes that are the primary makeup of the area. These high-end luxury homes, listing in the upper 10% for real estate on California's Pacific coast, sit on larger lots that are shaded effectively by the largely intact tree canopy above. While their design retains much of the Spanish influence indicative of the Santa Barbara region, this style is often married with more rustic materials that reflect the oak-wooded forest around it.
Governed by a home owners association to maintain the splendor and prestige of the area, landscaping does not take a back seat to the homes they surround. Gardens here meld with the scenery and topography, employing lush landscaping, glistening water features, and colorful understory materials that complement the rolling knolls that define this land.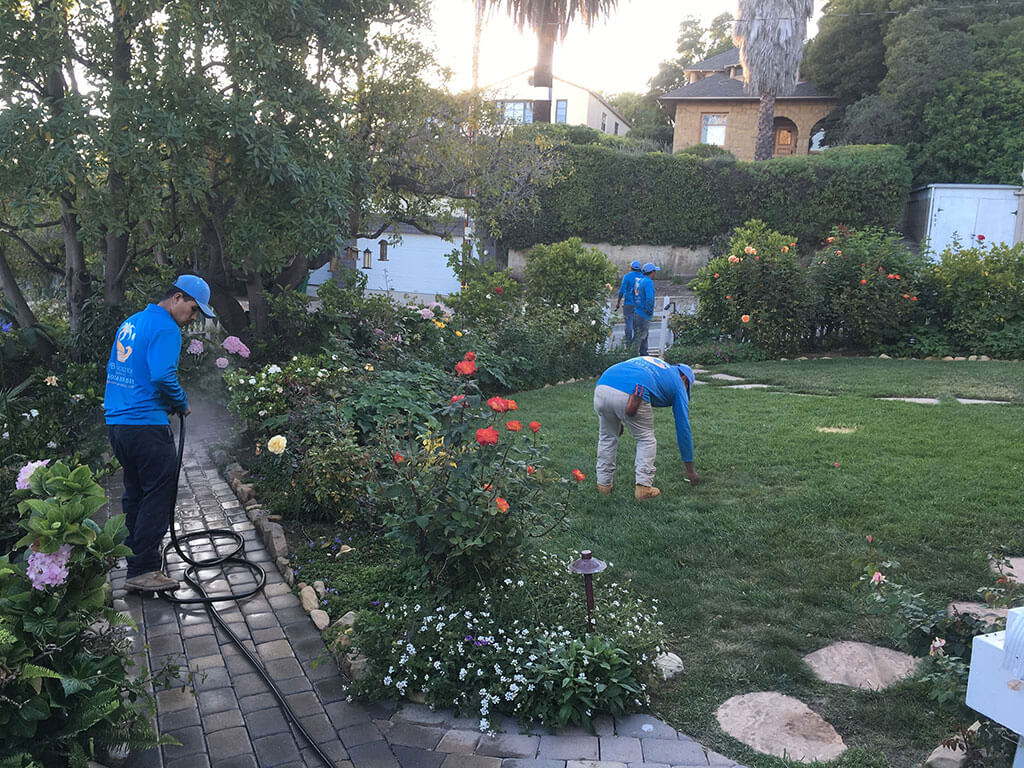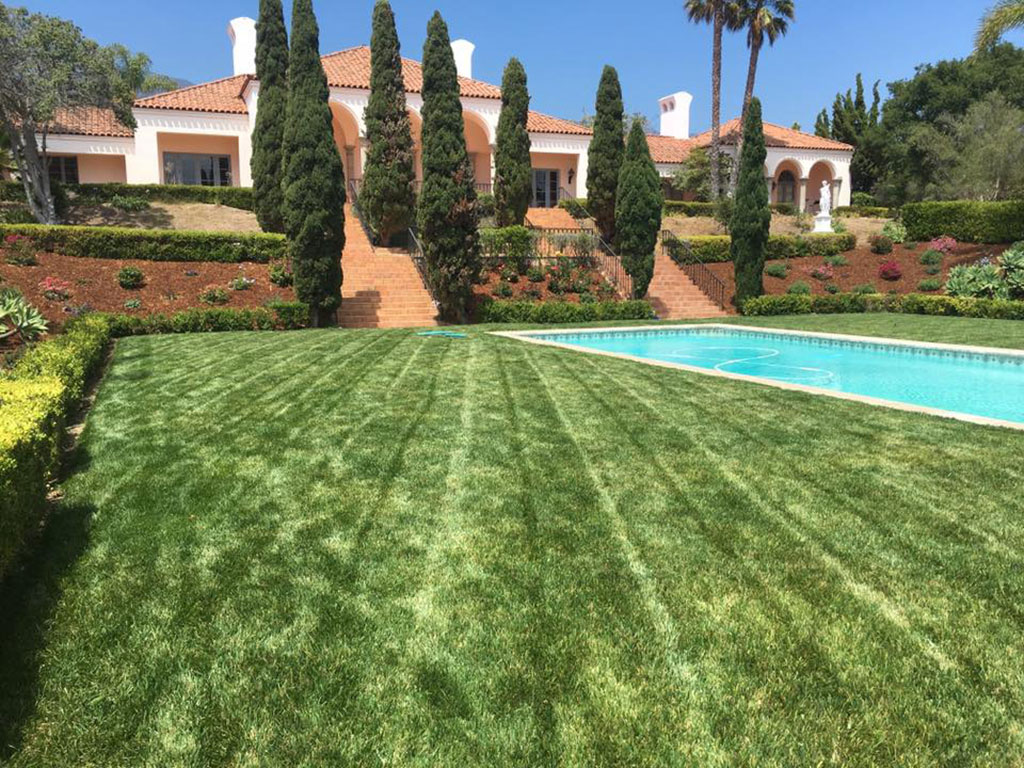 Plants
Looser in form, landscape designs draw from the region's native materials, which includes species of oak and selections from the Chaparral communities—shrublands that are shaped by the region's Mediterranean climate and occasional wildfires. Plants used in this region must be tolerant of summer droughts and heatwaves, though areas shaded by mature trees allow for a more diverse palette. Homeowners and their landscape professionals are apt to use shrubs that are amenable to these conditions—white flowering currant, for example—and perennial succulents such as lewisia cotyledon or ornamental grasses like deer grass that are likewise adapted to the warm climate.
Why we love working here
Hope Ranch is where we really get to flex our design muscle.  We have the ability to create dramatic residential landscapes that truly embody the history and culture of the area with a wide selection of plants.
Get Your
FREE

Complimentary Quote?