Professional Gardener in Santa Barbara
Why Should I Hire a Gardener?
Conjuring images of opulent estates and live-in help, the idea of a gardener might be intimidating to some. For others, working in the garden is relaxing and gratifying, leaving no thoughts to wanting outside help. But in either case, a gardener is possibly the homeowner's best bet to maintaining beautiful beds year round.
Key Benefits
Often when we think of gardening, we overlook the "dirty work" aspects of maintaining our landscapes. Professional gardeners can get after weeds, deadhead spent blooms on plants, haul water to where it's needed, and prune shrubs for a neater appearance. They come equipped with machinery, as well, offering a little extra power when it comes to mowing the lawn, blowing leaves, or trimming your hedges.
Even if you love working in your garden, consider some of the ways some professional help might make your efforts even more rewarding: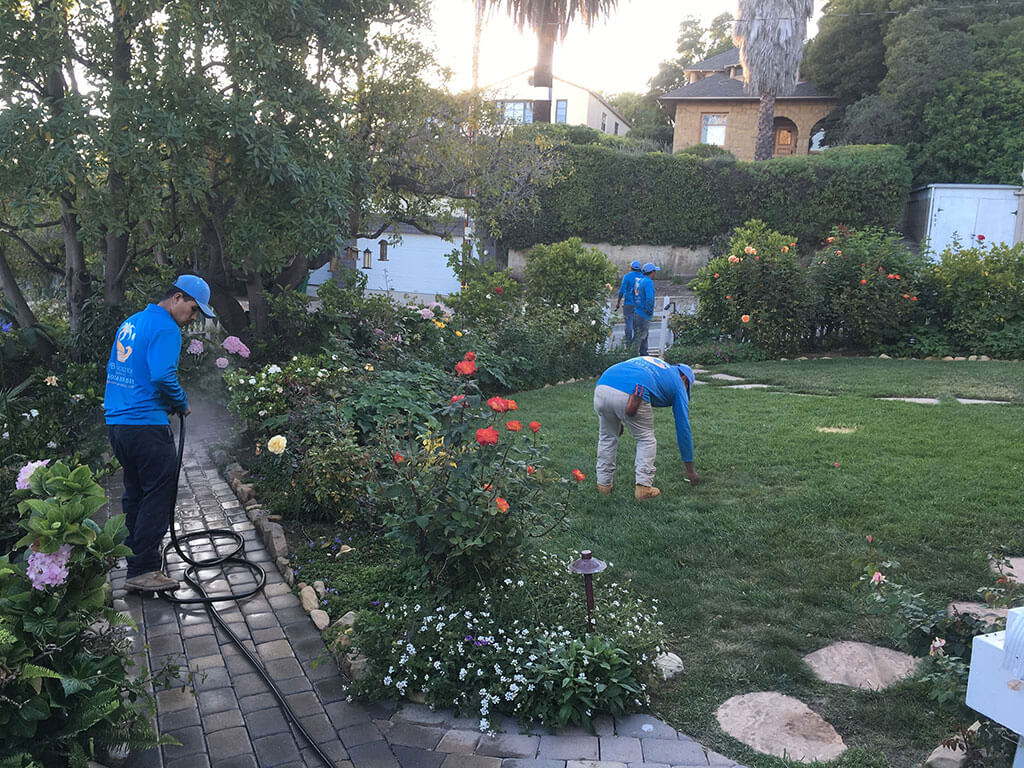 Weeding
Is it a weed or a keeper? A gardener is your partner in determining what stays and what goes. And when you decide what to eliminate, you'll learn the most effective way to eradicate those pesky invaders, whether by hand pulling or selecting a weed killer that's appropriate for you and your beds.
Watering
Sometimes we just can't get out there to water, even when our plants need it most. Gardeners can help evaluate your irrigation system for dry spots or over watering, or even take on the job of watering your thirsty plants during the dry seasons.
Pruning and deadheading
Spent blooms can detract from the beauty of shrubs and perennials during their prime season. A plant with messy overgrowth or errant branches, too, lacks visual appeal. Let your gardener help you decide when to pinch back those wilted flowers and prune your shrubs to ensure optimal beauty and growth throughout the year.
Lawn care
Usually the first thing visitors to your home see is the lawn. Allow your gardener to create the right backdrop for your prized garden by keeping the lawn neatly mowed, edged, fertilized, and watered.
General cleanup
Debris in the lawn and garden can likewise undermine the beauty of a landscape. Hiring someone who can quickly blow dead leaves, twigs, weeds, and other debris out of sight can go a long way in preserving the overall appeal of your outdoor spaces.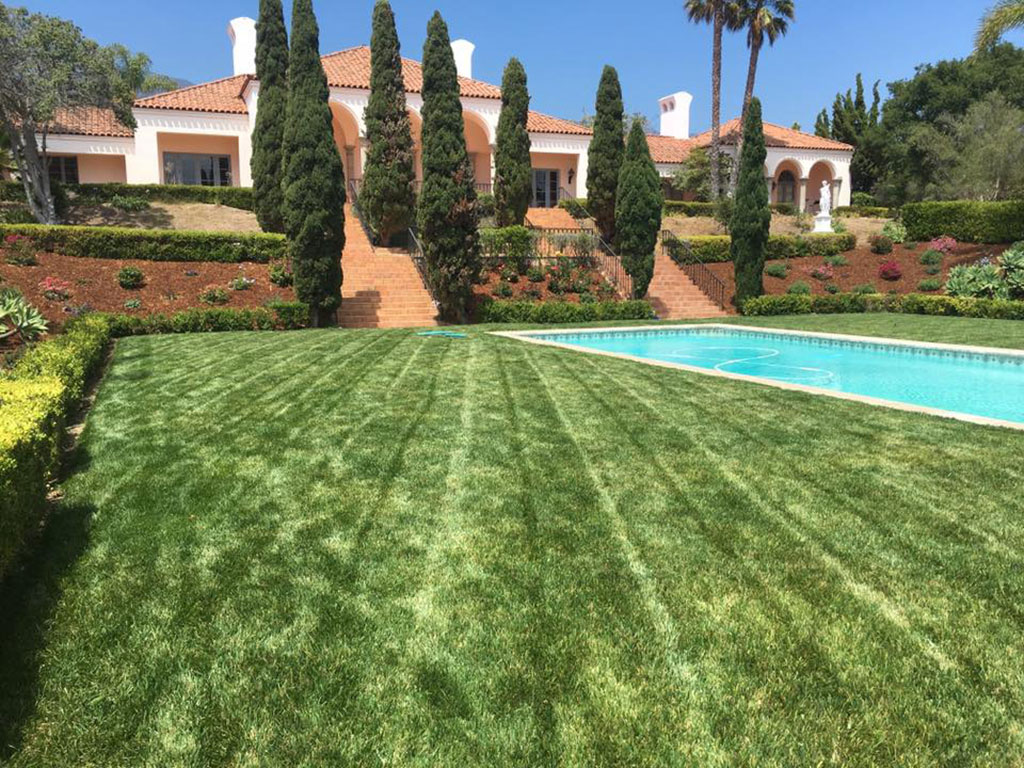 Why Choose Us?
Retaining a professional gardener does not mean relinquishing credit for your lush garden. Sometimes even the most dedicated homeowners know that calling in help is part of the job of maintaining a stunning landscape. And even if you deem yourself a "black thumb" when it comes to gardening, do not give up on the opportunity to enjoy the beauty of your outdoors. Your Santa Barbara gardener and landscape professional can help create a maintenance program that is right for your budget and your garden.
Get Your
FREE

Complimentary Quote?