Lawn Care Services in Santa Barbara
Every homeowner knows that lawn care is one of the most important services for maintaining the look of his or her property.  Nothing can detract from a home's curb appeal—not even peeling paint—like a lawn with weeds, dead spots, evidence of insects, or a shaggy appearance.  And while keeping turf looking its best may seem simple, it can actually be a complicated effort, particularly here in Santa Barbra.
Turfgrass in Southern California requires special care.  From brush removal and land clearing services to selection of the right species for the climate and conditions, a lawn care service team is an important partner in ensuring the life and vitality of your lawn and landscape.
Getting started with a lawn care company
It may seem that lawn care companies are a dime a dozen in our region.  However, only a select few, such as SB Evolution Landscape will offer services that are the right fit for your property's needs.  Searching "lawn service near me" is a great way to start—the company should definitely be local—but be sure to interview your prospective companies and get a feel for the level of lawn care you would receive for the quoted price.  Ask questions about what's most important to you:
How often do they plan to service your lawn and landscape?
Do they use traditional treatment chemicals or are they more earth-friendly in their approach?
What other services can they provide your lawn and landscape?
Representatives from SB Evolution Landscape, in particular, are accustomed to talking to homeowners and are prepared to set up a lawn care program that will work for you and your property's needs.
Laying the groundwork for excellent lawn care
There are several reasons why you might find yourself starting from scratch.  Perhaps your property is overrun with weeds or overgrown shrubs and trees.  Or maybe it's time to expand your home's livable outdoor spaces with a patio or larger lawn area.  No matter what the reason, the project is often best handled by a lawn care professional who can perform the necessary land clearing services, grading, and soil preparation for a great looking lawn.  A search for "land clearing near me" will show companies in your area.  SB Evolution services Santa Barbara and the surrounding region; check out our "areas served" page to find out if we can provide land clearing where you live.
Selecting the right type of grass is important, as well.  In Southern California, most lawns require warm season turfs such as Bermudagrass and Zoysiagrass.  These are heat tolerant varieties that stay vibrant even in the hottest months and can survive with less frequent watering.  We are happy to provide our professional advice when deciding which type of turf to go with.
Firewise landscapes
Again, Santa Barbara poses unique challenges to homeowners.  Not only does our climate pose unique conditions toward maintaining a property, but preparing for the potential for wildfire is an important factor in developing a sound lawn and landscape plan, not to mention the safety of your home.  A simple internet search for "brush removal services near me" may reveal an offering of local companies who can eliminate highly combustible materials like dried and dead plants from your home's defensible zones.  Or you may already be in the right place.  SB Evolution can help you set up and maintain a landscape that is not only beautiful, but promotes safety on your property.
No matter where your search leads you, be sure the landscape and lawn care specialist has a solid record of brush removal services.  The company representative should understand the critical factors in maintaining a "firewise" landscape.  As about their ability to:
Remove combustible plants and debris;
Eliminate invasive plants;
Keep those invasives from returning;
Incorporate open space to hold wildfire back;
Create a comprehensive mitigation plan.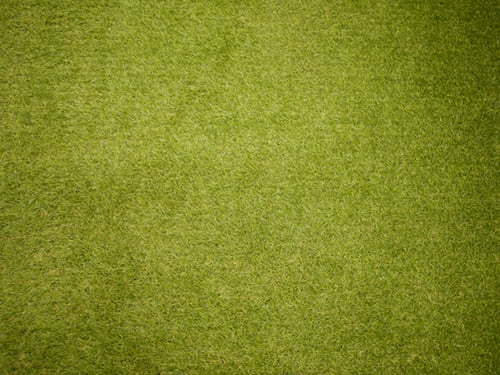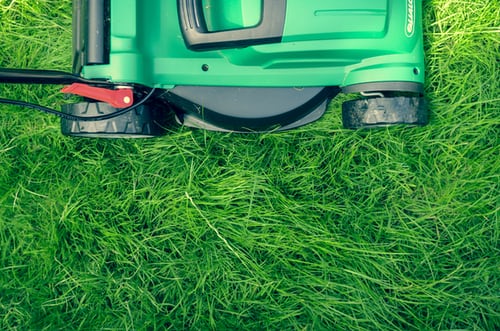 Lawn care going forward
If your lawn is newly installed, you'll want to start making a plan for its long-term care once you have a good stand of grass in place.  The experienced lawn care professionals of SB Evolution will be able to make a custom maintenance service plan that ensures its health and vitality for years to come.  A good lawn care plan should include:
Regular mowing during the growing season. You will not want to have your grass cut too often.  Short grass does not retain moisture well and roots can be harmed by the blazing heat of Southern California sun.  So, instead of setting a schedule for mowing, work with us to determine a length of grass to maintain.  Three inches is generally ideal.
Fertilization for health and optimal growth. Fertilizing is a fine science, requiring just the right amount of and type of treatments to give lawns a boost but without injuring the plant by applying too much.  Some chemicals used in fertilizers are "high nutrient" and can be detrimental to waterways downstream of the site, contributing to algae growth or high chemical content in groundwater.  Our specialists can introduce you to our methods using organics and other sustainable methods for treating your lawn.
Checking moisture levels. SB Evolution Landscape will give you feedback on how well you're maintaining your lawn in between services, particularly when it comes to watering and irrigation.  We will also check your sprinkler system seasonally to ensure that coverage is even and the watering schedule is appropriate for the time of year.
Establishing a good line of communication with your lawn care provider is essential to creating and keeping up beautiful turfgrass on your property for years to come.  You can do your own research on what your lawn might need and what its care requirements might be but be sure to also ask our lawn care professionals for their take on the best lawn care program for your property.  SB Evolution can provide a detailed description of services by season.  A little (literal) homework with our lawn care professionals can mean a lifetime with a lawn you love!
I was very impressed with the prompt, professional service from this company. Jorge showed up to go over the tree trimming project, made helpful suggestions and answered all my questions. The team that arrived to do the project was friendly, efficient and cleaned up all the debris spotlessly. I am very pleased with the customer service and high quality of the work of this company. Thank you, SB Evolution Landscape!
I have used SB evolution landscape for 2 years, since purchase of my first home. I am very pleased with their service, from routine maintenance to clearing an entire hillside and planting a series of hydrangeas in a shady spot for me, as they are my favorite flower. They are very responsive to emails and phone calls and have given me a bouquet of flowers on completion of both bigger projects. Plus, my roses, orange trees, bamboo, callalillies, begonia and all other plants are so much healthier than when I purchased this property. Thank you Evolution!
They came out with their team and did a thorough investigation of what my yards needed. Jorge and his team are knowledgeable, work rapidly and the work is guaranteed.The office staff is quite helpful and can answer questions you may have. Beverly Silver
Get Your
FREE

Complimentary Quote?