Demonstrating the wild variations in economic status along California's coast, Montecito is the wealthiest community in Santa Barbara County. This unincorporated "census-designated" place is home—or second- or third-home—to a number of celebrities, lying directly to the east of Santa Barbara in the lower foothills of the Santa Ynez Mountains.
As is typical of the region, weather and proximity to the ocean is a primary draw for residents in Montecito. Onshore breezes temper weather extremes creating a favorable living environment, one that is only enhanced by awe inspiring views of the oceans—great for whale watching, too—and mountains beyond.
Architecture and style
With only about three thousand single family homes in the sprawling community, the nature of its residents' wealth and notability results in properties that are often gated and walled, privately capturing the beauty of each piece of land within them. It is said that the Spanish colonial style so reminiscent of the Santa Barbara region began here, and these roots remain apparent today in many of the palatial estates that populate it. However, excessive means breeds endless possibilities, resulting in a range of styles limited only by the vision and imagination of the homes' owners and the architects hired to design them. Therefore, Montecito homes can take many forms, from Tudor Revivalist to Mediterranean, and their gardens and landscapes serve as a suitable complement to each and every style.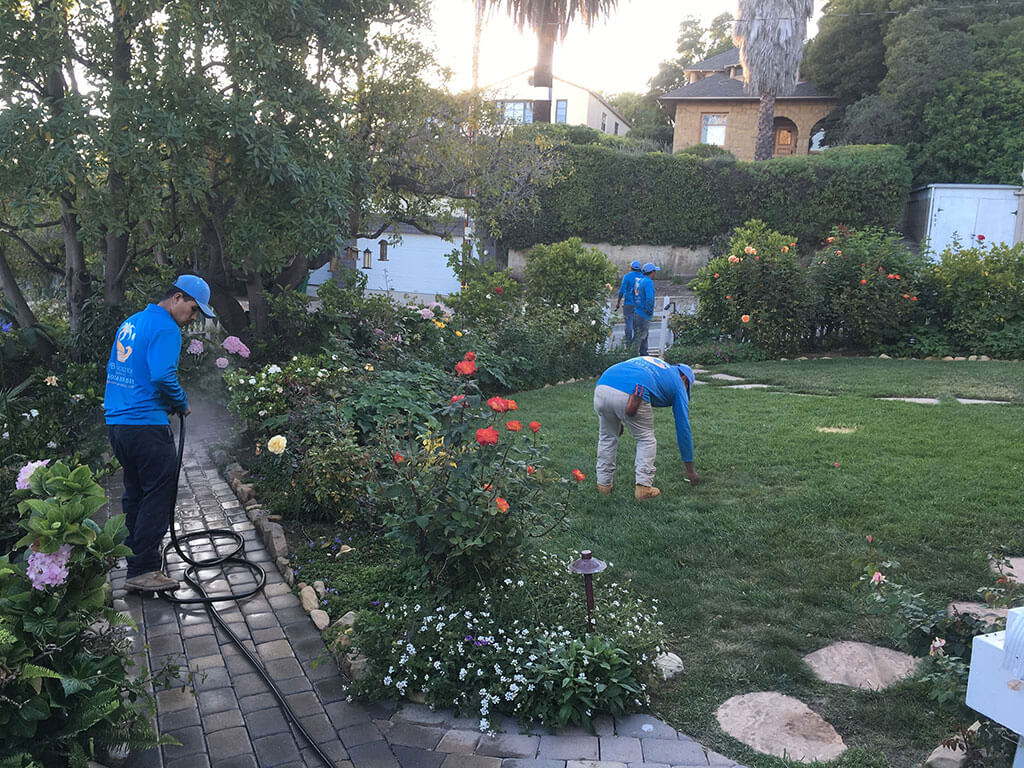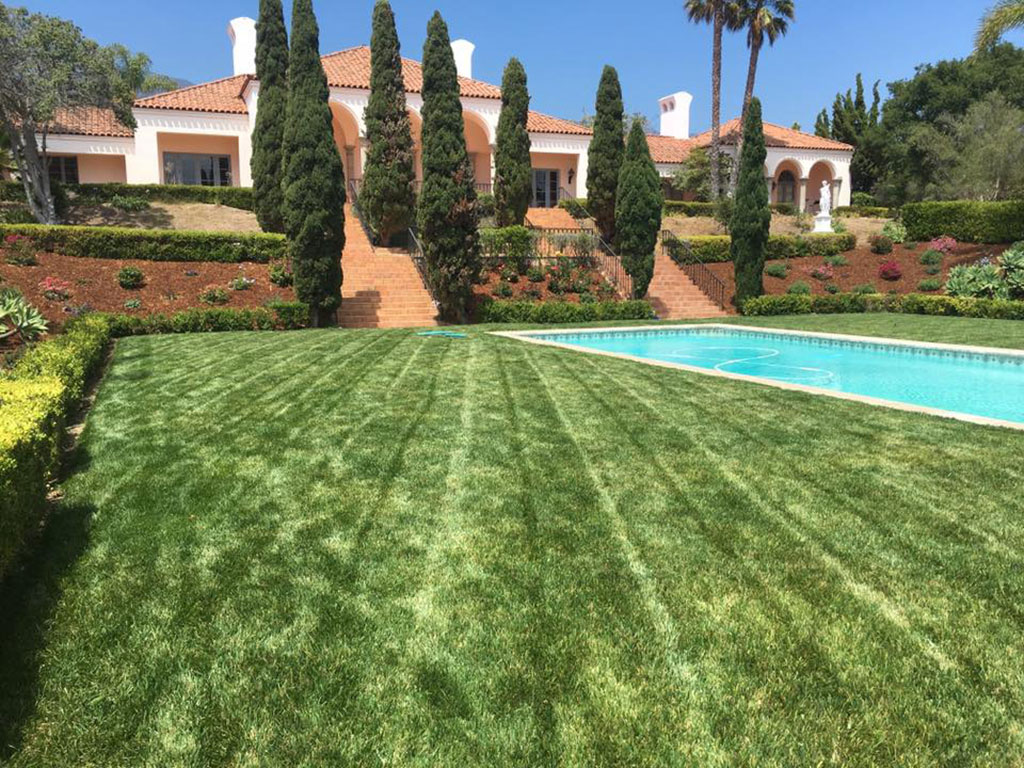 Plants
Landscape materials are selected to accurately portray the chosen style of the home and its propert. Therefore landscapers to Montecito homes are intimately familiar with the varied architectural influences and select plants to replicate and reflect the appropriate look. Environmental considerations are typical of the region, requiring plants that can tolerate drought conditions, heat, and high winds. SB Evolution takes great pride in selecting plant material best suited for these conditions.  All around, irrigation in Montecito is an important part of keeping plants healthy and thriving, too.
Why we love working here
Our Montecito clients know what they want.  Serving as more than just a gardener, SB Evolution uses its knowledge of the ecology and its history to develop landscapes that are complementary of the area's lifestyle and architecture.
Get Your
FREE

Complimentary Quote?