Several miles to the east of Santa Barbara along the coast sits an endearing beachside city, densely developed on the plain that lies between the Pacific and the Ynez Mountains. Bounded mainly on the north by Route 192, with rich agricultural lands beyond, this community capitalizes on its accessible sandy beaches, ideal surfing conditions, and small town feel.
Like all of the Santa Barbara region, Carpinteria boasts desirable weather year round. Cool breezes off the ocean keep average temperatures capped at 72 degrees while winters are never too cold, likewise moderated by the warm Pacific winds. Ozone levels are low as well, a result of the air movement that keeps the region well ventilated and air quality high.
Architecture and style
Charming and quaint, the city is a true beach community, boasting bungalow homes snug along the street grid. At the heart of the Carpinteria is a commercial district featuring boutique-style businesses and small local restaurants. The look here is quintessentially beachy, with small lots bounded by picket fences and landscaping within, selected to preserve space and maximize color. SB Evolution enjoys being part of that aesthetic, creating small scale landscapes with big impact.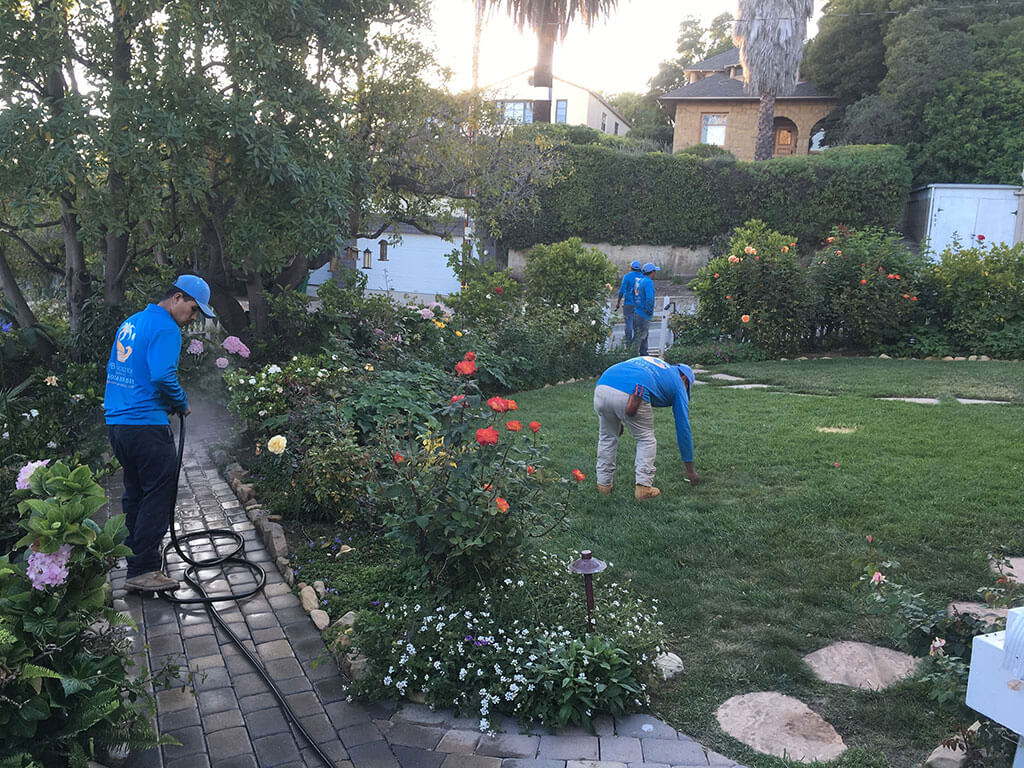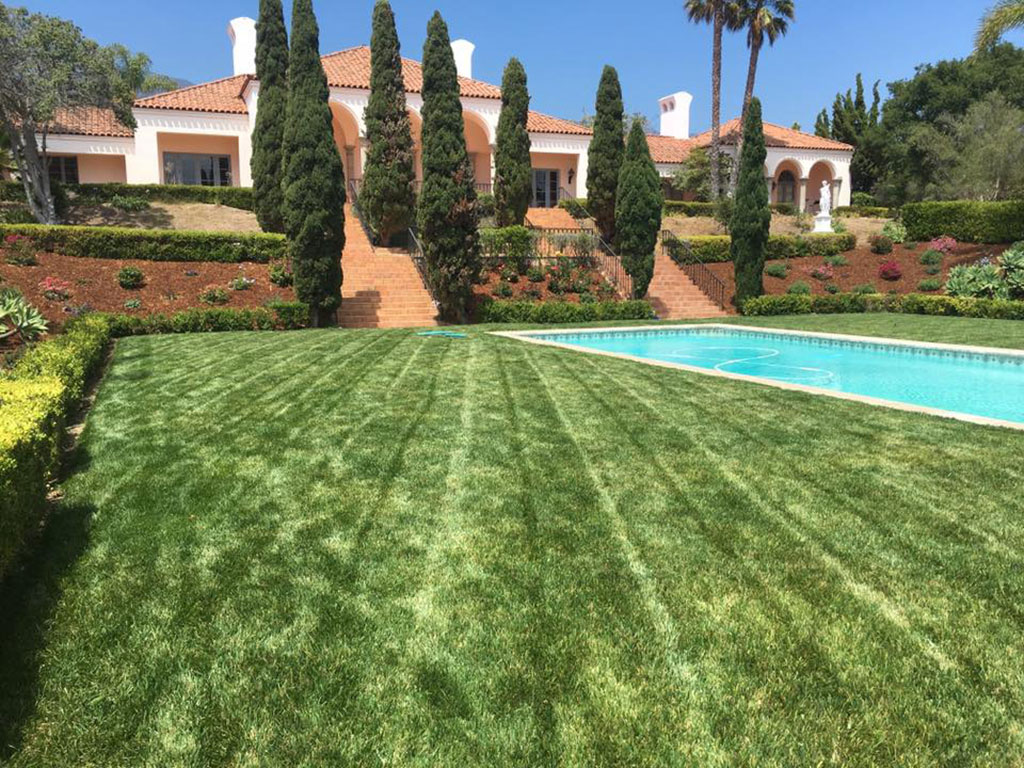 Plants
Torrey pines provide shade throughout the residential districts while palm trees tower above the streetscapes of the commercial district, thus completing the area's oceanside feel. Soils in this region are sandy and well drained, and therefore landscape materials must be amenable to these conditions. Compact lots beg smaller landscape materials that pack punch, thus one might notice a predominance of vibrant selections such as hibiscus, bougainvillea, and lewisia. Palettes mix well with drought tolerant and succulent selections, too, such as agave, sedum varieties, and echium.
Why we love working here
Tricky soils mean using diligent and effective methods of helping plants thrive.  SB Evolution is passionate about plants and therefore enjoys the challenge of selecting just the right amendments and fertilization processes to keep yards in Carpinteria looking their best.
Get Your
FREE

Complimentary Quote?