Serving predominantly as a host city to students of the University of California Santa Barbara, Isla Vista is an unincorporated beachside community that sits atop a thirty foot high bluff overlooking the Pacific. While precipitation is notably less than its Santa Barbara County counterparts, severe rains in el Nino years have an adverse effect on development close to the bluff. Gradual erosion here threatens housing that typically enjoys breathtaking views of the ocean.
Architecture and style
Reflective of its 1920s history, when a speculative plan for subdivision development shaped the narrow streets and compact, efficient layout that remains today, the community is ideal for the students and service industry workers that inhabit it. Shotgun houses, small apartment buildings, and duplexes prevail, maximizing space and providing a place that residents can call home. Although a far cultural cry from the splendor of Montecito or Hope Ranch, the lifestyle here is nonetheless positive and energetic, enjoyed by this young, tight-knit community.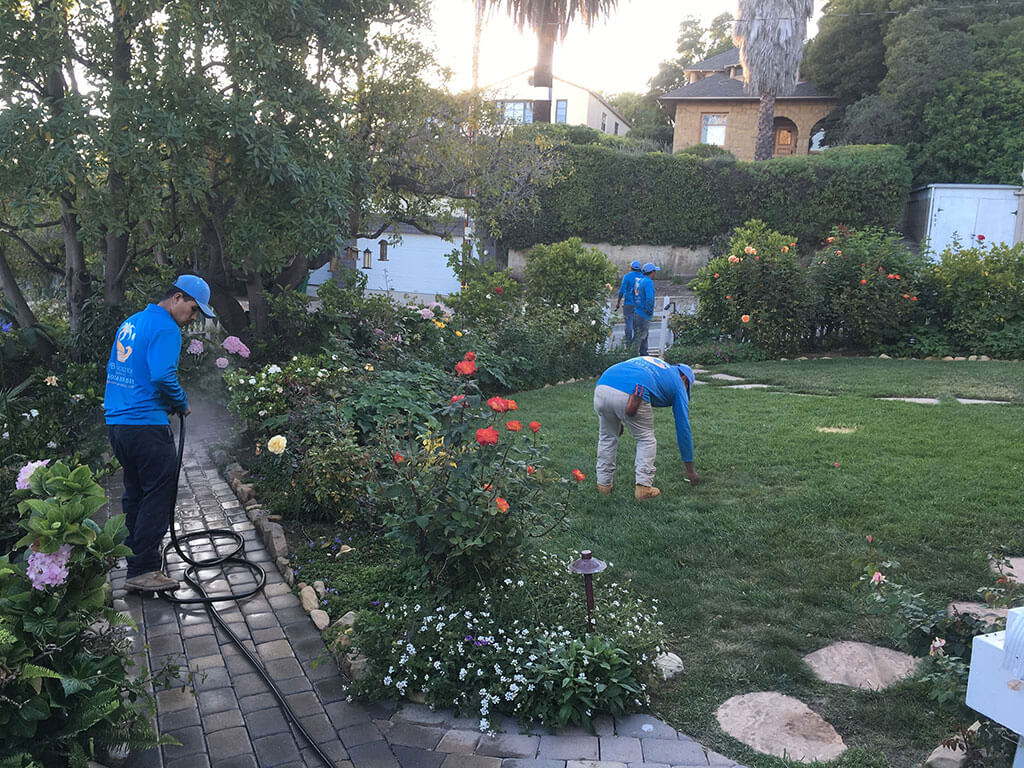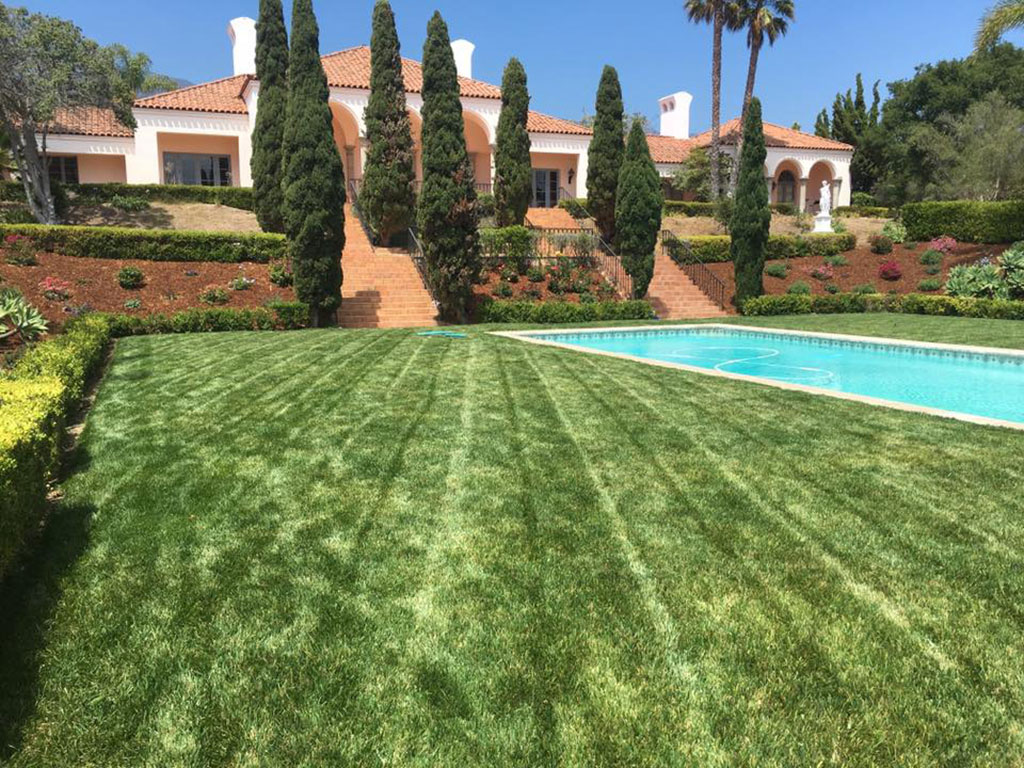 Plants
Property owners and landlords here seek to maximize the beauty of their small lots with landscapes that enhance without enveloping them. Palm trees with their small footprints and high arching fronds lend shade and coolness over the small gardens below. Climbing plants such as chaparral clematis, honeysuckle, and flowered currant are all drought-tolerant selections that provide color at the property border, growing vertically upon fences and bringing color to otherwise blank stucco walls. SB Evolution works with these plant palettes to create beautiful lawns and landscapes on the properties of Isla Vista.
Why we love working here
From sensitive lawn care to waste removal, nothing we do in Isla Vista is in vain.  This young community is passionate about caring for the environment which makes caring for plants alongside its residents a pleasure.  And did we mention the energy?
Get Your
FREE

Complimentary Quote?