Front yard landscaping Santa Barbara
The Keys to Great Front Yard Landscaping
A home's front yard gardens is the first impression it gives to the rest of the world passing by.  Attractive landscaping can improve property values and enhance its residents' pride of ownership.  However, taking care of even simple front yard landscaping can be laborious for the do-it-yourselfer and may end up detracting from the look of the home.
Whether you are starting fresh or hoping to improve what you have, there are a number of concepts to keep in mind as you visualize your perfect front yard landscaping.  SB Evolution Landscape can assist with design, installation, and even maintenance once your new front yard gardens are in place.
Address the health of your front yard landscaping
An obvious but critical first step is to survey the condition of your planting beds and lawn areas.  Does anything stand out as unattractive?  Are there plants that are overgrown or, worse, dying?  What changes need to be made to get the front yard gardens back to health and vitality?
Review these questions and then consider a maintenance program to get your front yard landscaping into shape:
Remove dead or dying plants that detract from the look of the front of house landscaping. Larger plants will need their stumps ground down and other plants should have their roots pulled up to leave room for new plantings.
Eliminate unsightly weeds and ask our staff about treating them with herbicides that will not harm the plants you want to keep.
Address overgrown material by likewise having it removed or cut back. For small front yard landscaping, plants that get too big too fast can dominate the entire yard and appear to envelop the house.  Consider whether full removal of large, fast growing species might be best.
If there is an irrigation system, we may perform an assessment to see whether it is doing its job of watering the plants and turf at appropriate rates.  Check for dry spots in the lawn, or areas that may be getting too much water.  Our irrigation specialists can determine if there are leaks, broken sprinkler heads, or problems maintaining proper pressure.
Consider the maintenance level
Of course we all want "victory gardens," particularly where our home faces the street.  But is it practical for your level of care?  SB Evolution Landscape can help you assess the type of front yard landscaping that is right for you, and help develop a program of regular maintenance that fits your budget.   But how much you are willing to do in between services is important, as well.  Not to fear, however; low maintenance front yard landscaping can still be beautiful by following some simple concepts:
Choose compact plants: Some plants never get too large and many have slower growth rates, thus requiring less frequent pruning and shearing.  These species are also great for small front yard landscaping.
Create a drought tolerant landscape: Waterwise plants are a good choice, not just for the homeowner with limited time to water.  The growing popularity of sustainable landscapes and frequent watering restrictions during the warmer months have brought increased interest in drought tolerant plant material.
Use natives:  Another benefit that has arisen from the pro-environment movement is the discovery of how practical and yet beautiful Southern California natives can be.  Because these plants are built to endure the climate here, they typically require less fuss to keep them thriving, healthy, and looking their best.
Complement the architecture
From Spanish Colonial to contemporary styles, Southern California homes are designed in a variety of distinctive looks.  Understanding your home's architectural style is a first step in determining the look of the front yard landscaping.  For example, classic styles dictate neatly trimmed, compact plants laid out in axes that draw the eye in and respond to the stronger features of the house such as colonnades and arches.  Modern homes, on the other hand, require modern front yard landscaping.  Flowing pathways and bed lines, dramatic focal points in unexpected places, and contrasting textures that lend interest will create a veritable work of art in your own front yard.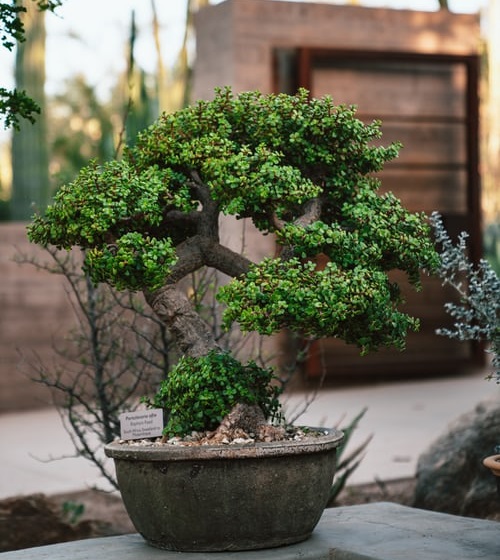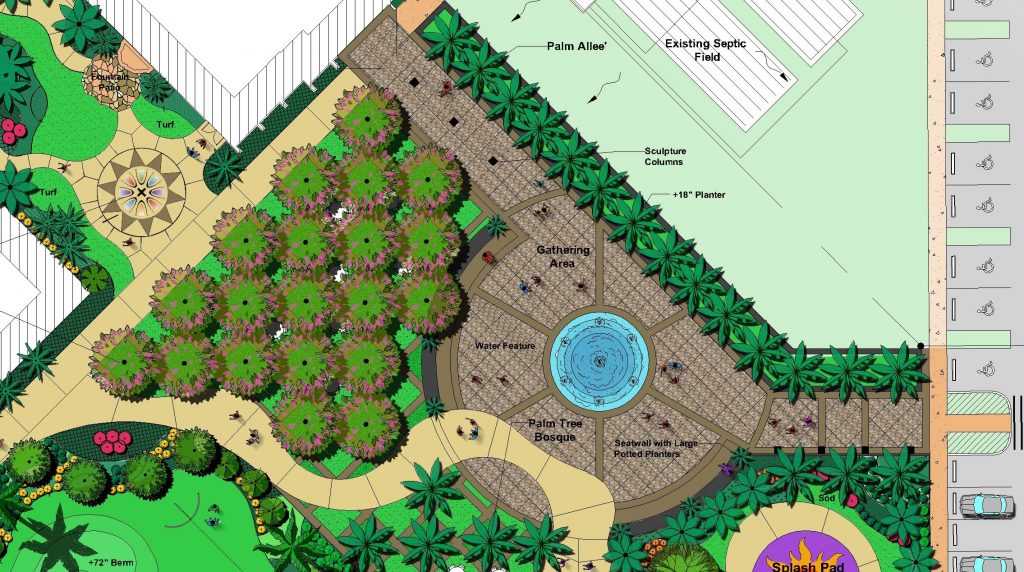 Respect the scale of the front yard
Small homes and limited space for front yard landscaping does not mean sacrificing aesthetic appeal.  Rather, a scaled-down front yard landscaping scheme will favor plants that are likewise small but provide vibrant interest and texture.  Our experts can show you how perennials and low, ornamental flowering shrubs bring seasonal color to small front yard gardens.  Grasses and groundcovers, too, will effectively fill in spaces within the bed, creating the look of a lush luxury garden.
Now that your ideas are beginning to solidify into a true vision for your front yard landscape, it's time to seek the help of a local landscape contractor who can make it a reality.  SB Evolution Landscape can assist with the entire project, from concept to installation and beyond.  Consider hiring for:
Design of your front yard landscaping: A landscape designer knows how to appropriately space plants, which ones look great together, and which species are appropriate for the sun, wind, and moisture conditions of your property.
Installation: Don't rely on your local garden center to have all the plants you need.  Rather, we can source plants from multiple nurseries and likely will find all the plants on your list.  And when it's time to put them in the ground, our crews know what they're doing better than most folks.  Your plants will be set up to succeed with proper soil additives, watering in, and mulch to protect their roots.
Maintenance: To keep plants looking their best and the beds free of weeds, we will work with you to establish a regular maintenance service schedule that includes seasonal cleanups, fertilizing, mulching, and pruning.
Once you know what kind of front yard landscaping is right for your home, you are ready to reach out to us to get started.  And even if you're still not sure, we can help!  SB Evolution Landscape is your partner to enhancing your home's curb appeal.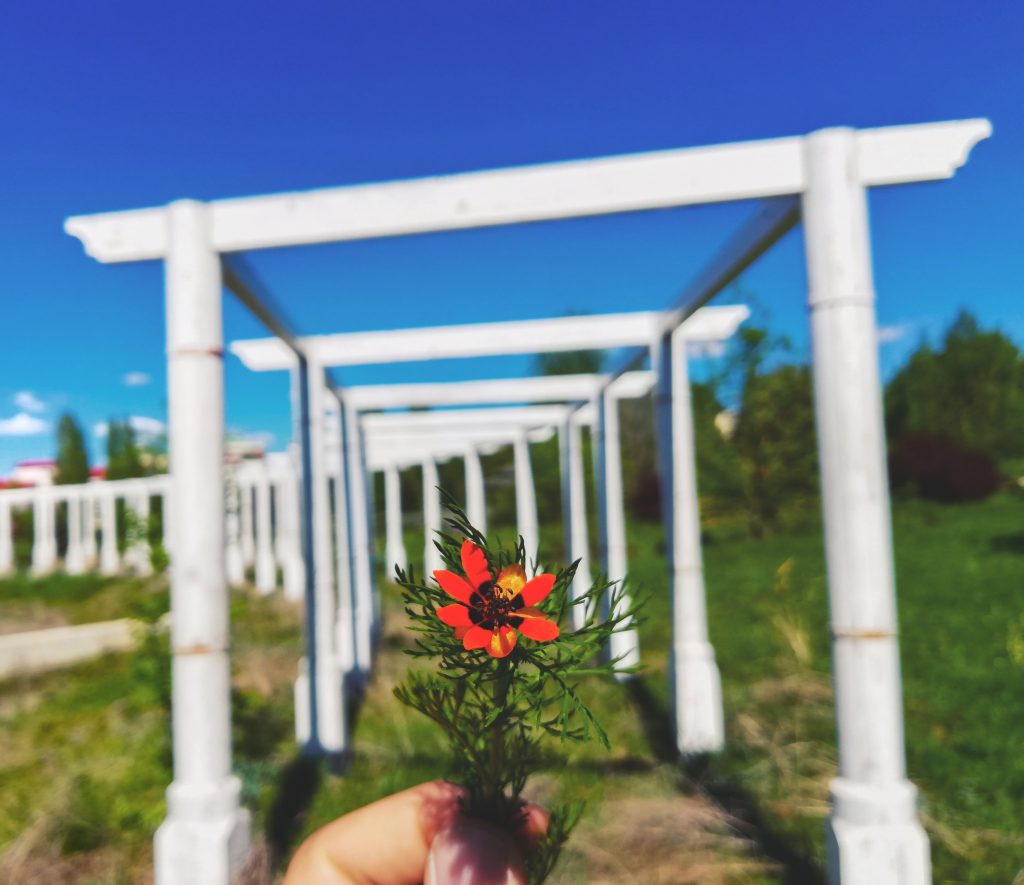 I have used SB evolution landscape for 2 years, since purchase of my first home. I am very pleased with their service, from routine maintenance to clearing an entire hillside and planting a series of hydrangeas in a shady spot for me, as they are my favorite flower. They are very responsive to emails and phone calls and have given me a bouquet of flowers on completion of both bigger projects. Plus, my roses, orange trees, bamboo, callalillies, begonia and all other plants are so much healthier than when I purchased this property. Thank you Evolution!
They came out with their team and did a thorough investigation of what my yards needed. Jorge and his team are knowledgeable, work rapidly and the work is guaranteed.The office staff is quite helpful and can answer questions you may have. Beverly Silver
I was very impressed with the prompt, professional service from this company. Jorge showed up to go over the tree trimming project, made helpful suggestions and answered all my questions. The team that arrived to do the project was friendly, efficient and cleaned up all the debris spotlessly. I am very pleased with the customer service and high quality of the work of this company. Thank you, SB Evolution Landscape!
Get Your
FREE

Complimentary Quote?