Midway along California's coast, Santa Barbara lies about ninety miles northwest of Los Angeles. The city enjoys a south-facing vista on the Pacific Ocean and is known for its beautiful weather, which complements its laid-back lifestyle. With the Santa Ynez Mountains to the north, this coastal plain truly benefits from the best of both worlds: breathtaking views and a milder, Mediterranean-like climate that makes the outdoors a favorite place to be for residents and visitors. Onshore breezes off the ocean mean warmer winters and cooler summers, making gardening in Santa Barbara a joy as well. SB Evolution's work captures that feeling, making outdoor spaces here a pleasure to spend time in.
Architecture and style
Considered primarily Spanish Colonial Revival, the history that defines the region's architecture play heavily into its landscape as well. The iconic red of the clay tiled roofs of its buildings stand out against lighter stucco walls below. These bright exteriors in turn serve as the perfect backdrop to a landscape that is often rich with color and texture. Arcades and colonnades that define covered outdoor spaces, too, create rhythm that likewise set the stage for garden layouts typical of the Spanish style.
Most notable in garden design are the grand axes that connect the home to focal point features or create guiding pathways within the property. Water features such as pools and fountains, too, provide strong geometry and interest as well, and add a necessary cooling element on warm days. The imposing lines and features of the Spanish Revivalist style define spaces within—smaller areas where the garden truly comes to life with lush and plentiful plantings, special paving materials, and intimate furnishings.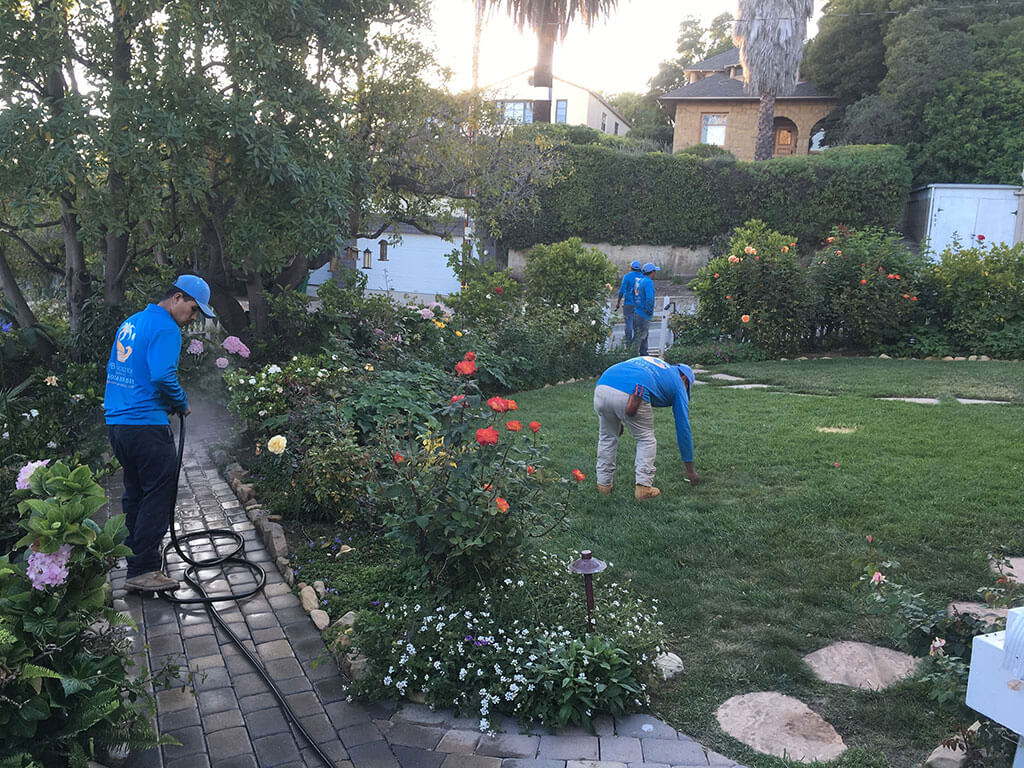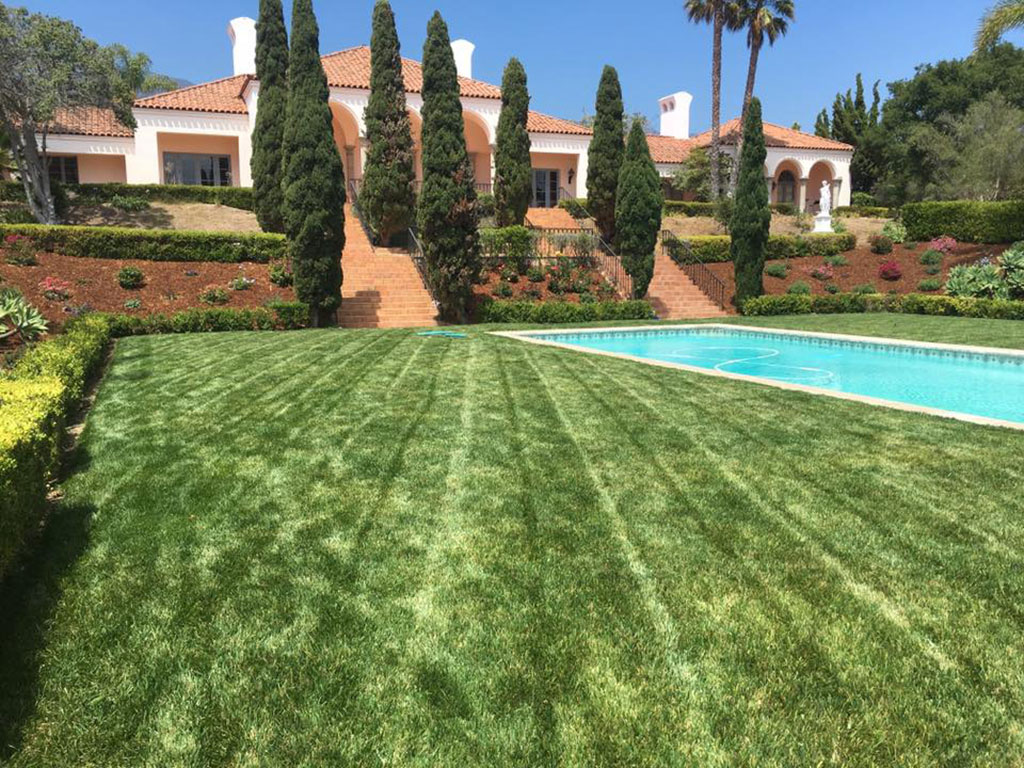 Plants
The region's mild temperatures combined with frequent drought conditions leave designers with a plant palette that expresses a tropical feel mingled with its desert surroundings. Plants suited for warmer climate zones will thrive here, but must be selected for long-term tolerance to drought conditions. Lower maintenance succulents such as foxtail are able to withstand a wide range of moisture conditions, while lending color and dramatic texture.
Why we love working here
As Santa Barbara is home to our own headquarters, we truly feel connected to its landscape.  Our knowledgeable landscapers are committed to ensuring that Santa Barbara gardens reflect the beauty and style of the architecture, and that gardens are designed to thrive in this warm, arid climate.
Get Your
FREE

Complimentary Quote?