Just west of Santa Barbara, Goleta is a recently incorporated city that lies on a coastal plain of the Pacific. Rapid geologic uplift here has created coastal bluffs and narrow beaches, iconic landforms that help define the region and provide breathtaking views to the ocean. Atop these vertical shears lies Goleta, home of the Santa Barbara airport and University of California, Santa Barbara.
While the climate here is predominately mild like the rest of the region, its position at the base of the Santa Ynez Mountains creates a geological phenomenon that subjects it to record-breaking high temperature surges on occasion. "Sundowners" are sudden hot winds caused by offshore high pressure systems that draw dry air up the mountains inland and release it, superheated, down onto the city side. A danger to plants, wildlife, and humans alike, sundowners are especially hazardous during wildfire season and therefore begs sensible design and planning.
Architecture and style
Goleta is populated largely by service industry workers who tend to the operations of the university and a nearby resort. Technology-sector businesses, too, operate here, employing a portion of the city's nearly 30,000 residents. Residential areas are densely built up with single-story ranch homes, archetypal of this area's noble working class.
What Goleta homes might forgo in opulence, they makes up for in pride of ownership. Residents here maintain simple gardens, with neatly trimmed lawns, tidy shrubs and smaller ornamental trees to provide color and interest. Overgrown landscaping is to be avoided, as is an unkempt lawn as these shortcomings tend to be more obvious here.
SB Evolution understands this culture and strives to create landscapes here that are compact and tidy, in keeping with the character of its neighborhoods.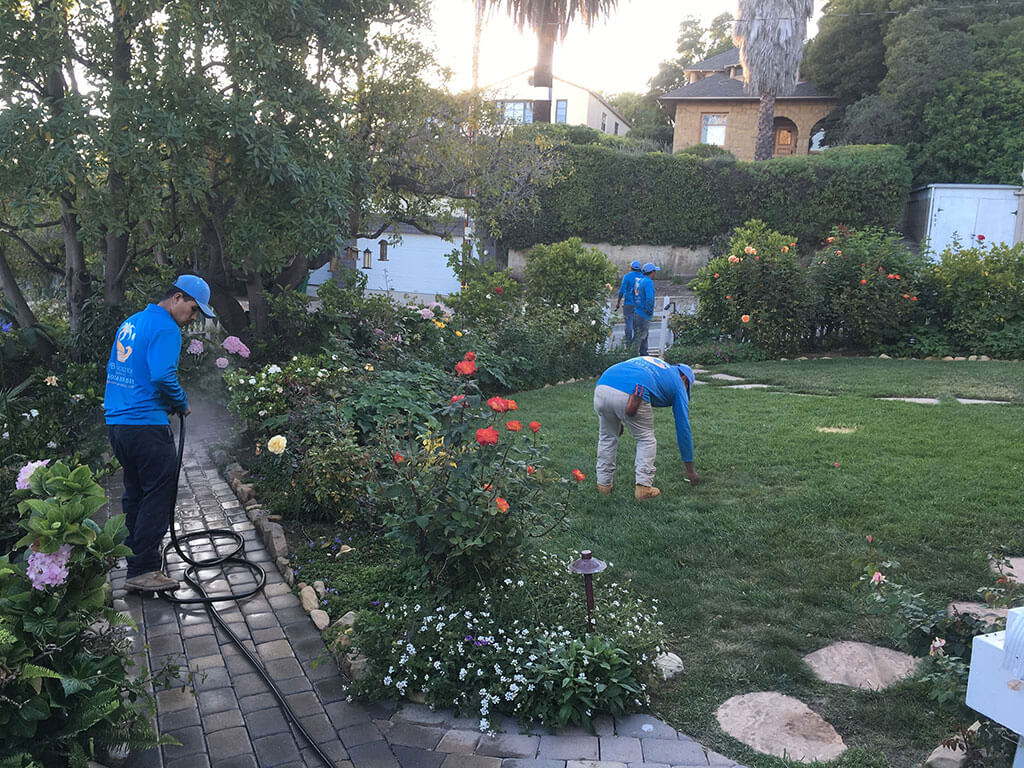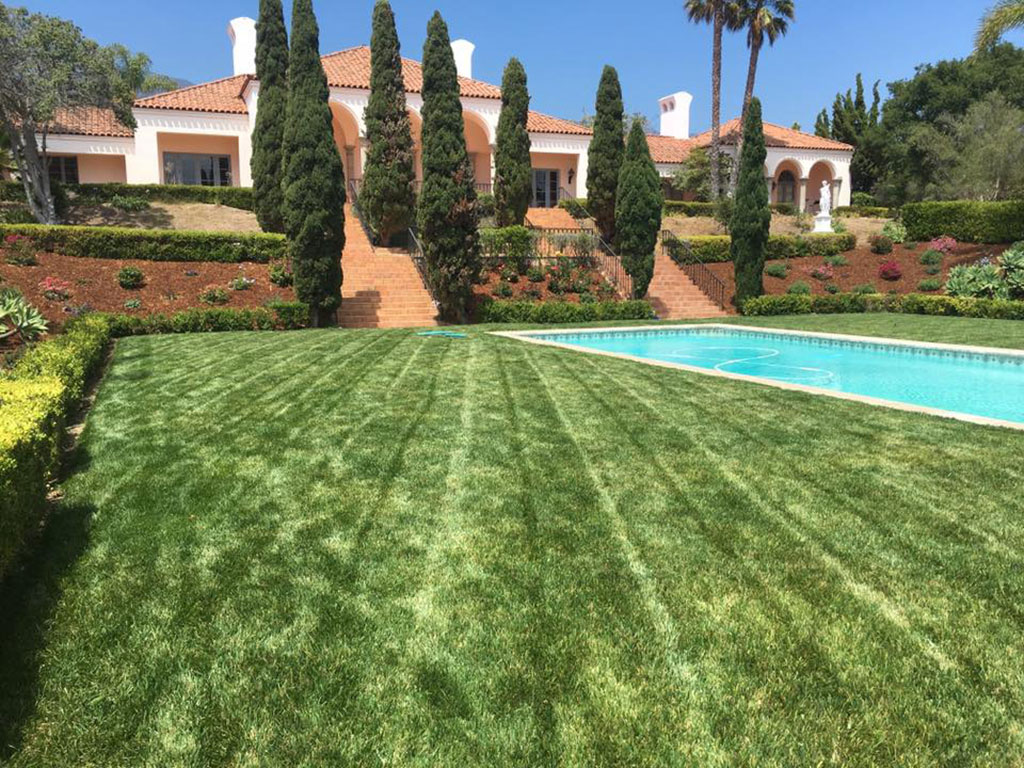 Plant material
Safety from wildfires is a driving factor in considering landscape design and layout. Avoiding plants that spread fire is paramount to providing for the protection of homes, particularly in regions affected by sundowners. Maintaining offsets from the building can help protect one's investment, as well, so planting may often be concentrated farther into the yard space. Residents of Goleta therefore might consider plants that remain compact and resist ignition, such as California lilac, golden currant, or monkey flower.
Why we love working here
Our customers are why we are so passionate about what we do, and the people of Goleta are no exception.  Our crews know how important a well-manicured yard is to homeowners!  We can help with junk removal and residential landscaping to keep properties looking immaculate.
Get Your
FREE

Complimentary Quote?