Budget-Friendly Tips for Selling Your Home When You Have Kids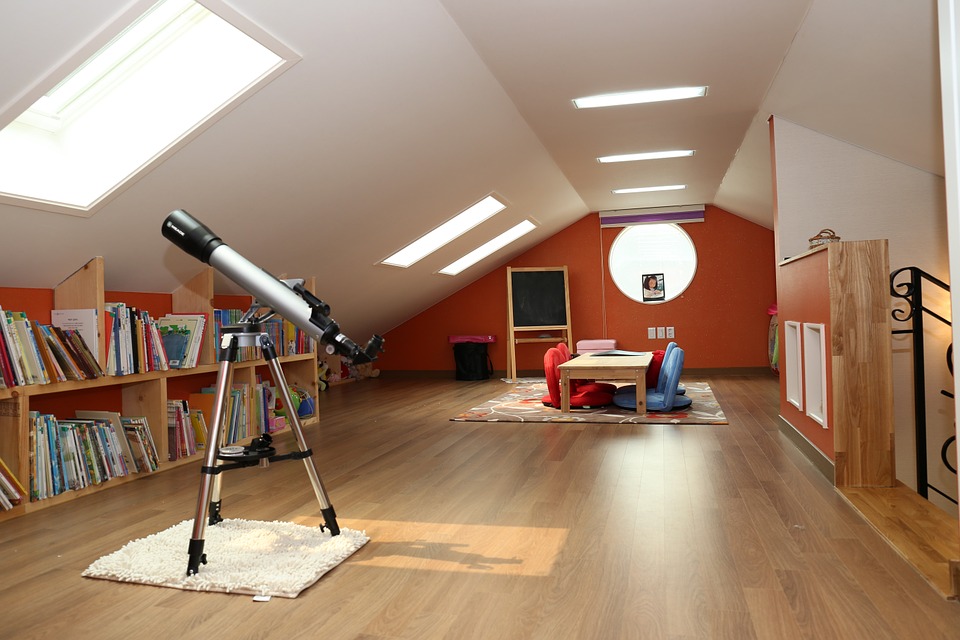 Photo via Pixabay
Keeping your home spotless for showings can feel impossible when you have small kids running around. Add a tight budget and a busy schedule to juggle, and selling your home becomes extremely stressful. Like anything complicated in life, planning ahead can save you a lot of grief. Here are some budget-friendly tips and tricks to prepare your home for sale and keep it sparkling clean for showings without losing your mind.
Invest in a Few Nice Accessories
The purpose of staging your home is to make it attractive to potential buyers. While cleaning up is a good start, your home may benefit from a few decorative touches. For example, you may want to swap out your old bath towels for some fresh, fluffy ones. Also, new throw pillows on the couch and seasonal décor on your coffee table can make your living room appear more inviting.
These items don't have to be expensive. You can find many affordable decorative items at retailers such as Macy's. Before you shop, look for a Macy's discount or promotion to save money on your staging items! Remember that you'll be taking these things with you when you move so your investment will serve a double purpose.
Pack Up Your Personal Items
It's important to declutter your home and remove personal items before showings. Family photos, for example, can make it difficult for potential buyers to picture their lives in your home. At the same time, charming trinkets can distract buyers from your house's best features. Sort through your items as you pack, creating a pile of things you no longer want — you can even make some extra money by selling your clutter! Plus, you won't have to pay to move these extra items to your new home. Give your kids the power to sort through their own possessions as they pack up what they want to keep.
Tackle Regular Home Maintenance Tasks
Cleaning and staging your home can go a long way toward making the space appear inviting and attractive. But there's still more you can do. Many people remodel their kitchen or bathroom before selling, but this may be a waste of money. According to HGTV, basic home maintenance is often more important than expensive upgrades. While buyers may be impressed by a new kitchen, they won't even consider a home with a leaking roof.
Make Affordable Upgrades
On top of maintenance, there are few low-cost upgrades that can instantly modernize your home:
Paint the walls
Add brighter, energy-efficient light bulbs
Swap out your cabinet handles for new hardware
Fix cracks or grout problems in countertops
Additionally, pay some attention to your landscaping. Cut the grass, plant fresh flowers, and edge the lawn. Consider hiring a landscaper to tidy up your yard if you're too busy to do it yourself — your home's curb appeal can have a significant impact on a buyer's decision, so this is a worthwhile investment.
Create a Last-Minute Cleaning Plan
No matter how much you clean in advance, you will have to do some last-minute cleaning before a showing. It helps to have a cleanup plan in place for these frantic moments. To reduce the area of your home you need to clean, certain rooms — such as the dining room or extra bathroom — can be kept off-limits to your family. Keep an empty suitcase ready to stow bits of clutter and toys before potential buyers arrive.
It's also smart to keep some household cleaners and a couple of rags handy to quickly wipe down surfaces throughout the home. The Spruce recommends saving money on cleaning supplies by using mild dish soap and water instead of purchasing specialty cleaners for different areas of the home. You can even make your own cleaners with vinegar, baking soda, and lemon juice — this is better for the environment too!
If preparing your home to sell just seems too overwhelming, take it one day at a time. Make a goal to declutter the kitchen one day and clean the bathroom the next. Write out a manageable to-do list and get your kids to help. Then, all that's left is to prepare for the exciting moment you find a new buyer for your home!
Kris Louis