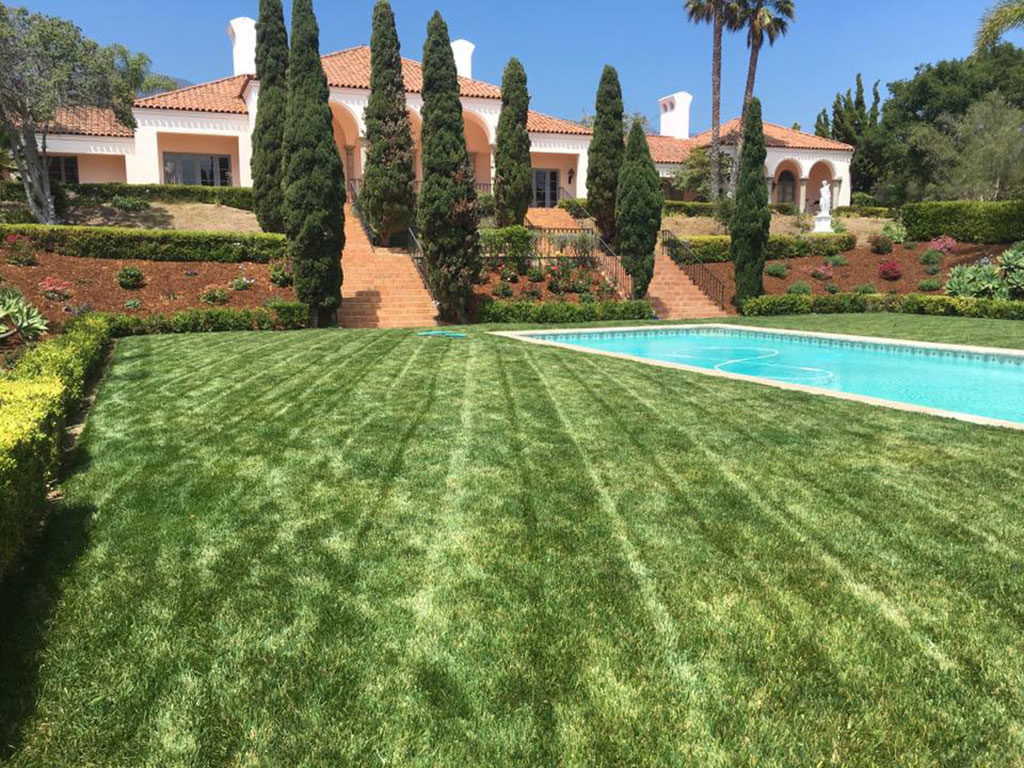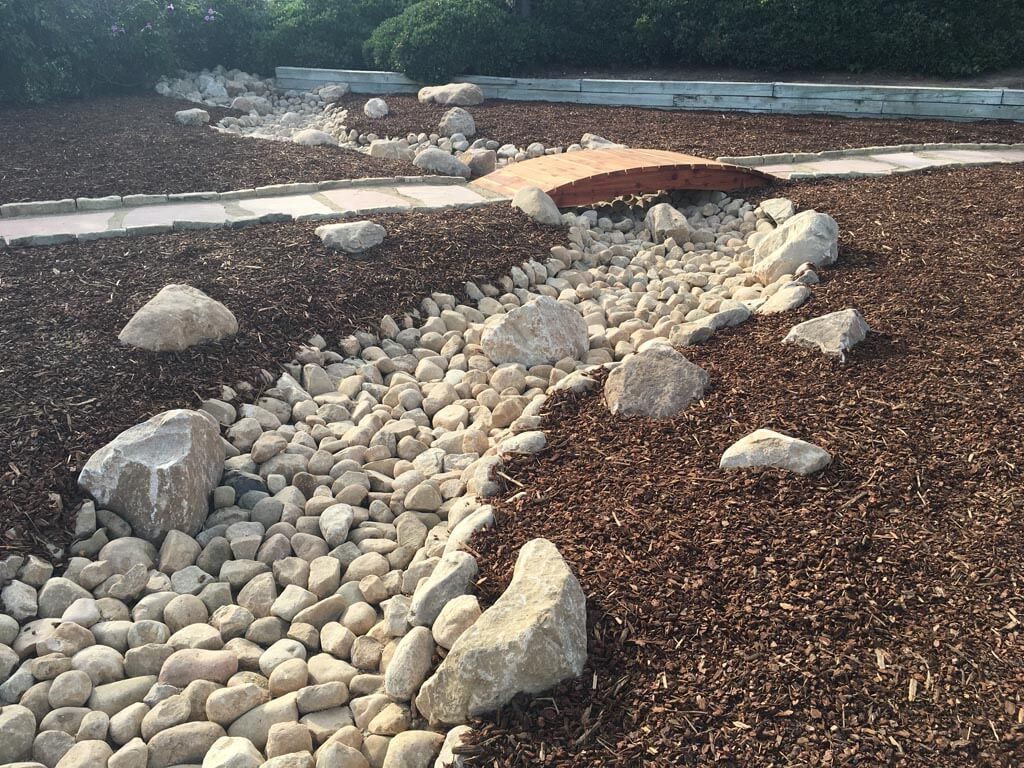 The "green" lawn: Sustainable turf
Where lush green lawns are an icon of Americana and a necessity for active families with kids and pets, maintaining them sustainably is a new consideration as awareness for environmentally friendly practices has grown. Primary concerns over lawn maintenance involve water usage, pollution, accelerated storm water runoff, and harmful chemicals entering our waterways. Fortunately, there are several ways to maintain a lawn without having to sacrifice its vitality or the lawn itself.
Consider alternatives: Most obvious is the idea of eliminating the lawn altogether in favor of a low, flat groundcover or a water-wise fescue that, from far away, will replicate the look of the lawn, but will grow with much less maintenance. Some of the best alternatives for the Santa Barbara region include blue grama grass (Bouteloua gracilis), silver carpet (Dymondia margaretae), and UC Verdi buffalograss (Buchloe Dactyloides). These substitute lawns require little or no mowing, less water, and very little intervention with pesticides and fertilizer.
Minimize: Reducing lawn area means less grass to care for. Studying the current property layout may reveal opportunities to remove grass in favor of landscape beds filled with native and drought-tolerant plants. Beds can help shape and define space while the plants within provide added color and interest to the garden.
Overseed: Rather than apply fertilizers which run off and cause harmful algae growth in waterways downstream, try a different method for restoring a lawn's vigor. Overseeding will encourage new growth in bare spots—growth that will choke out weeds and improve the lawn's appearance just as fertilizers promise to do.
Aerate: Older, compacted lawns promote excessive runoff which taxes natural waterways and leaves the lawn's roots dry. Restoring the permeability and airflow in the lawn through aeration can go a long way in keeping it looking healthy and full, without the use of herbicides and fertilizers.
Relax: Taking a hands-off approach to lawn care might save unnecessary energy and resources and often a dry lawn will look restored after the next rainfall. For watering, consider a sprinkler system equipped with a moisture sensor that will only water when absolutely necessary.