Dry River Bed Landscape Design – Project Spotlight
In the uninspired back yard of mid century modern ranch home, weeds had taken over almost completely, a sad testament to what little can grow during times of drought. The homeowner, however, had an exceptional vision, and a determination to not fight the conditions but rather to embrace them.
Landscape Contractor and Homeowner Engagement By engaging SB Evolution, owner and landscape contractor together turned the ravaged yard into a scenic dry river bed that not only complements the region's landscape but greatly reduces water demand and maintenance requirements.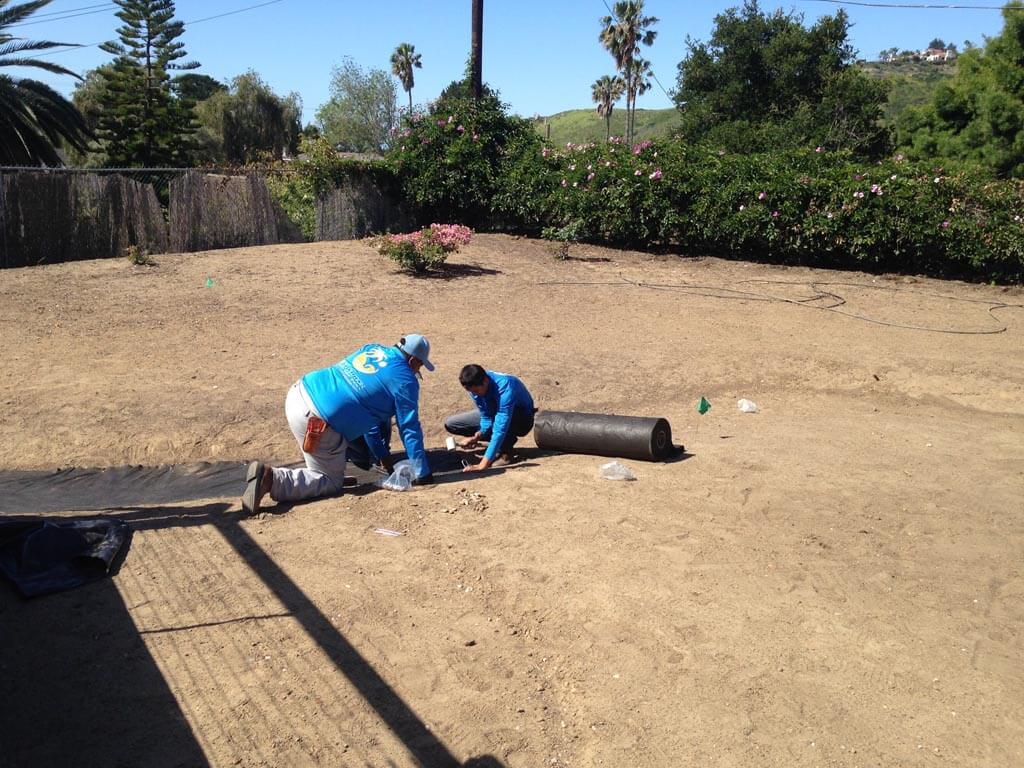 With the weeds cleared from the site, the next step was to grade the property, creating a shallow channel through the yard, which would serve as the meandering "river," intended to lend movement and softness to this otherwise rectilinear plot. Its playfulness interacts in kind with a flagstone pathway—requiring a simple footbridge where they intersect—that connects the deck to a patio but not before taking walkers for a leisurely stroll through the property.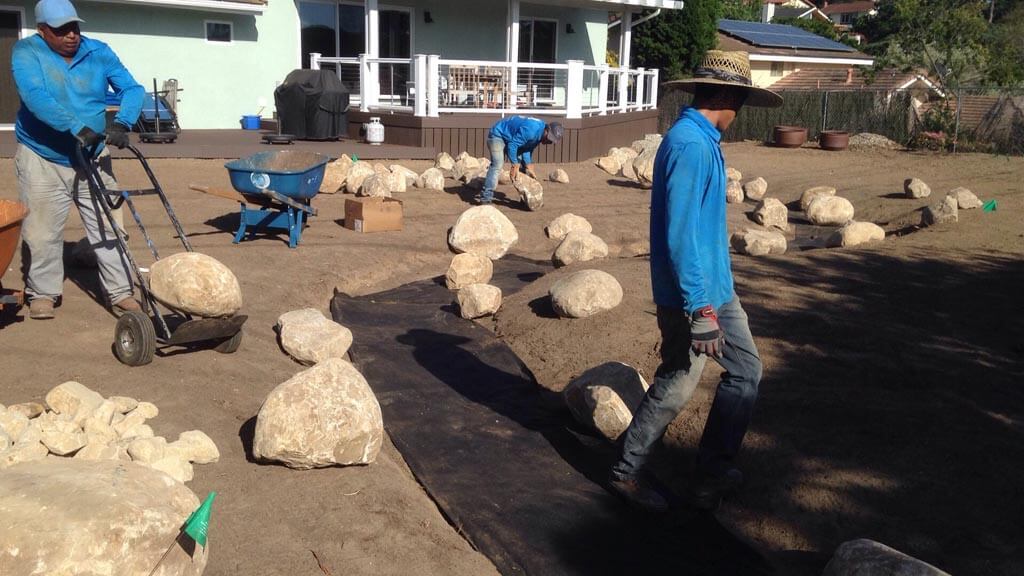 Where the channel lay, the crew placed landscape fabric to discourage weed growth and to promote water movement through the river bed. Atop the fabric, a treatment of sandstone boulders creates the look of a rustic rock outcropping.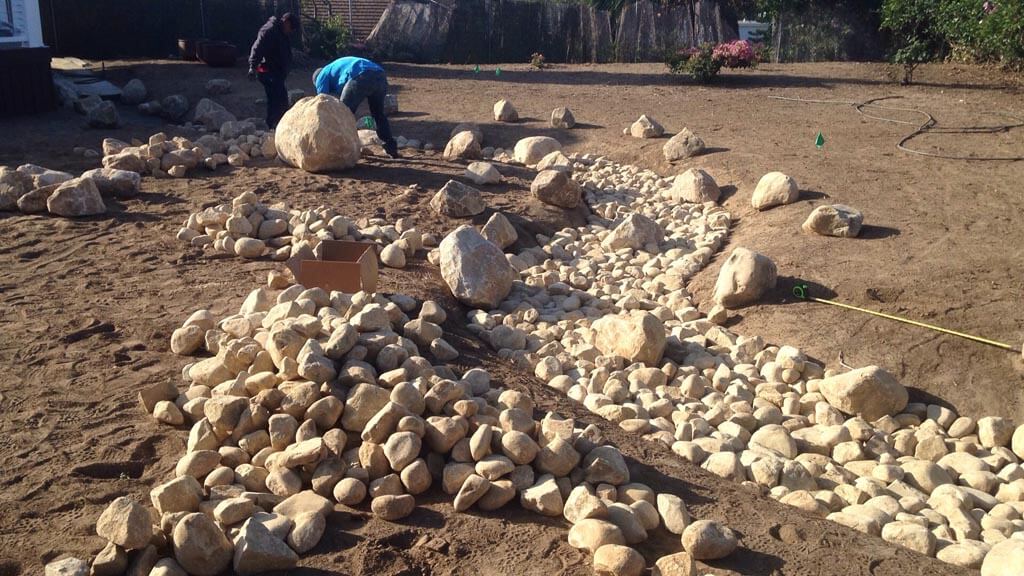 Beginning first with the largest boulders to establish balanced placement throughout the length of the river bed, hand carts and heavy equipment were instrumental in moving them into place. The crew then infilled the spaces between with smaller boulders, using a keen eye to mix sizes for a natural appearance.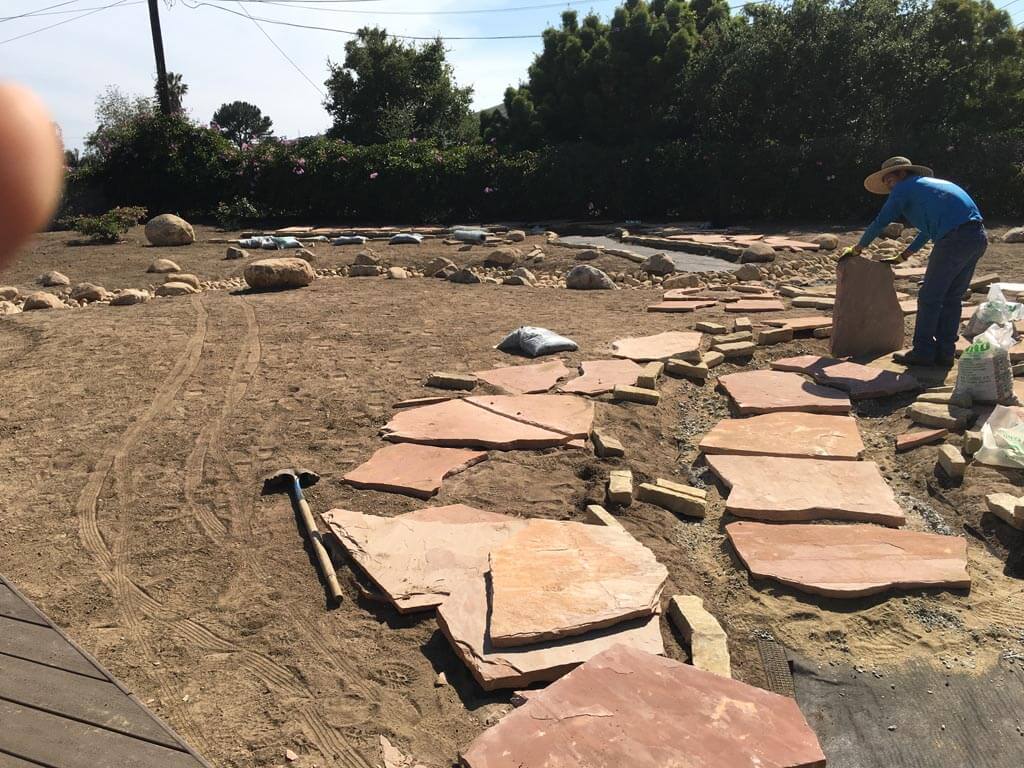 Dry river bed
Red wood bark mulch creates a suitable backdrop for the river bed, its dark color allowing the drama of the dry river bed to stand out in stark contrast. The flagstone walkway, too, is muted in comparison, but is of interest in itself to those who walk upon it, viewing it from directly above. The textures and sheer size of the large step stones are offset by the decomposed granite joints between them.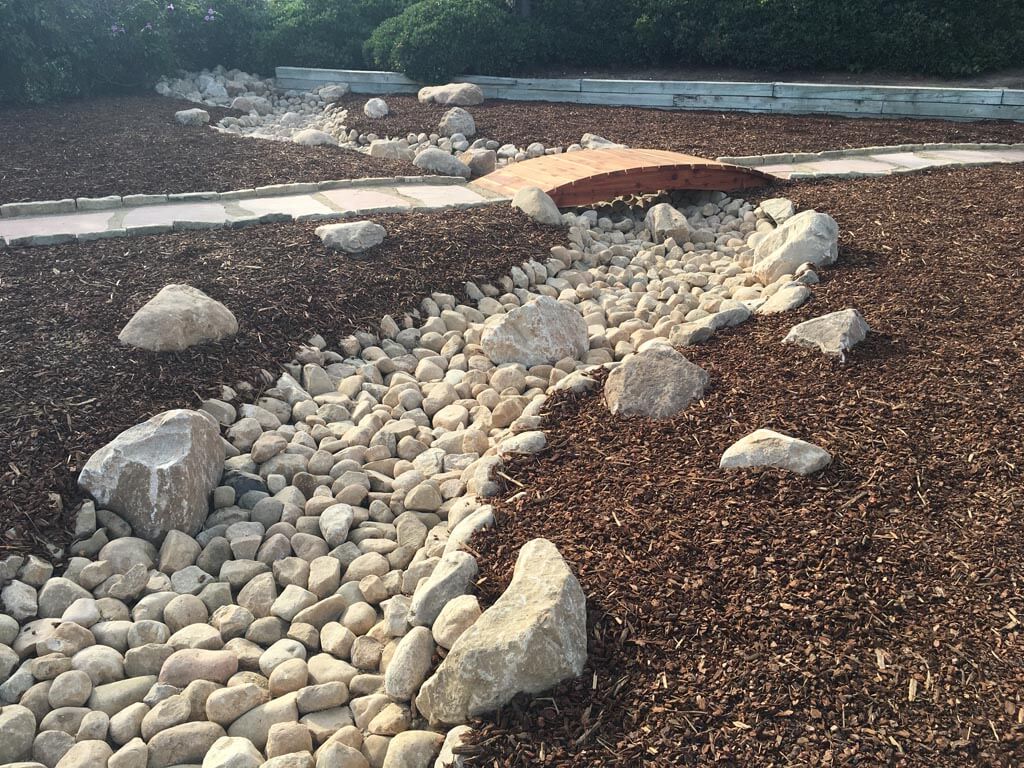 Contact Us for your Landscape Design
While the resulting design does not suggest in any way a man made landscape feature, it is clearly reflective of the owner's vision.
Contact us for Free Estimate.Click here.