Landscape Improvements During Times of Drought
Why water restrictions don't have to be so restrictive to your vision.
Spring and summer in Santa Barbara can be a beautiful time for the home landscape, so restrictions on watering may be heartbreaking and frustrating to the proud homeowner.  However, with smart planning and a landscaping company that understands your vision, you likely can have a beautiful garden in times of drought.
Develop your drought-tolerant landscape using some innovative ideas for beating the heat: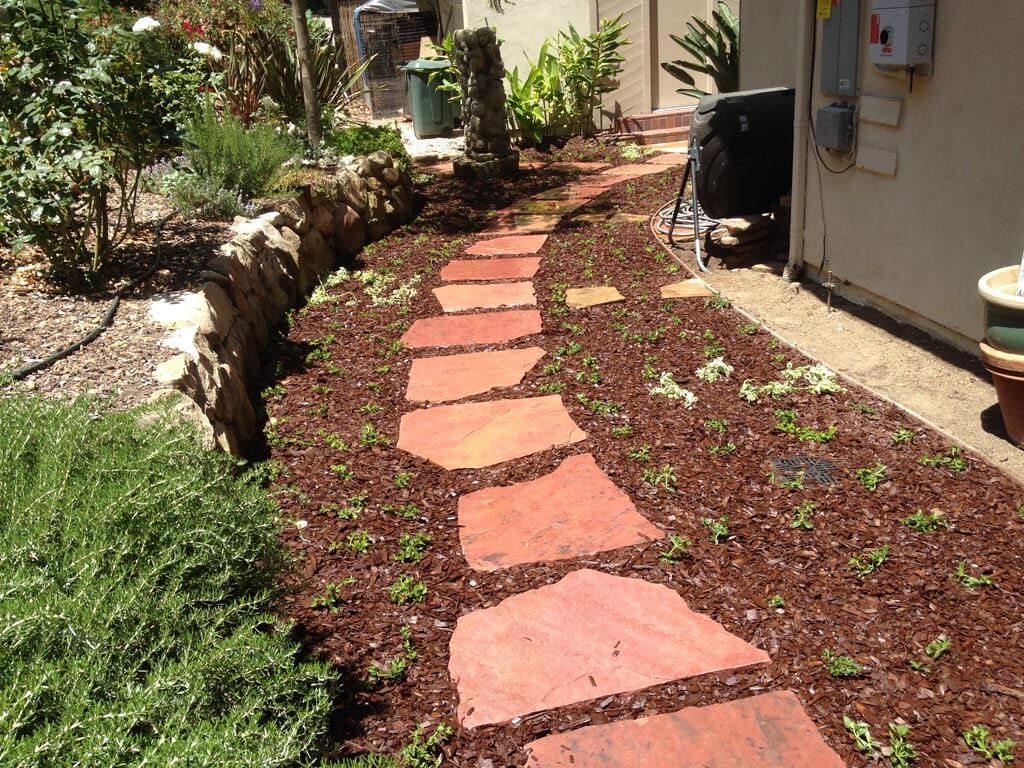 Reduce lawn area.  It's no secret that turf grass is one of the thirstiest components in the home landscape.  Reducing lawn area can greatly free up valuable water that can better serve your plants and trees.  Replace lawns with a permeable paving material such as stone or gravel, or better, a drought-tolerant ground cover.
Drought tolerant plants.  It seems obvious, but often these plants can be overlooked in favor of sentimental favorites that bring color and interest to the garden.  However, there are a plethora of choices that can add beauty and texture while holding their own for extended periods between waterings.  Try mixing grasses with bloomers for movement and exceptional texture, or use flowering shrubs and succulents to add color and interest.  Your landscape company can help you make smart selections.
Plant a tree.  Taller trees and shrubs create cooling shade in the garden.  Selecta species that is native or adaptive to the Santa Barbara landscape and that is drought tolerant.  A qualified landscape contractor would be able to assist in making an ideal selection as well as installing the new tree properly to ensure its survival.
Plant in the winter at Santa Barbara.
When you decide to add new natives and brought tolerant plants to your landscape, choose the best season for installation.  The cooler temperatures and added moisture during winter give plants a good opportunity to establish in their new location without introducing too much excess watering needed for their success.
Contact us for Free Estimate.